Whether you're homebound, responsibly self-isolating or just dreaming about a visit to Spain, we have gathered together some of the best Spain virtual tours to keep your Spain Holiday Dream until international travel bans are lifted and it's safe to travel to Spain again once the Coronavirus outbreak is over.
Soon, most of main Spain's unmissable cultural sights will reopen, but you can already visit them virtually! Many monuments, museums, exhibitions and landmarks have published their virtual tours for free. We have selected Spain top sights official virtual tours and other useful apps and webs to go for an online Spain travel with you!
Now, open your laptop or connect it to the TV if you prefer to have a bigger screen: you are about to get 'virtually' transported to Spain in seconds! Vamos!
1. Spain Virtual Tours: Barcelona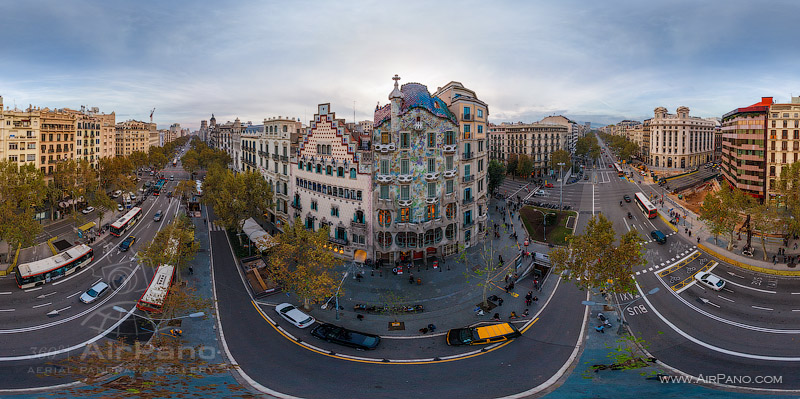 Sagrada Familia virtual tour
One day you will be able to visit Sagrada Familia for real, but in the meanwhile, check their official virtual tour. A little tricky at first to get the hang of the movement but this is a very in-depth virtual and 'access all areas' visit to Gaudi's astonishing creation.
Casa Milà – La Pedrera online visit
A must-visit for those with an eye for architecture or interior design. La Pedrera official virtual tour will allow you to navigate around another of Gaudi's architectural wonders and it's really easy to use. So don't miss the chance to read up on Gaudi and his influence on Barcelona too.
However, if you want a more interactive virtual trip, check out these amazing virtual tours with an experienced guide to discover all about Gaudí, the best of Barcelona, or the legends and essence of the Catalonia region.
2. Spain Virtual Tours: Madrid
El Prado Museum virtual tour
Undoubtedly one of Spain's highlights and primed for a virtual tour of world-famous artwork. So, until you get to visit El Prado Museum in person, start with their official virtual visit and discover Velazquez, Rubens, Rembrandt or Goya masterpieces.
You will have access to the full collection plus a bunch of videos explaining the background and history of the artworks in the exhibition.
Thyssen-Bornemisza Museum
A comprehensive and very easy-to-navigate permanent collection covering an outstanding variety of artwork from the 13th to the 20th Century. On top of this, you can explore temporary collections from the last few years – including Rembrandt & Sorolla exhibitions among others.
A fantastic resource to glide between rooms and floors as well as view individual works up close.
Reina Sofia Museum online visit
Madrid's world-famous modern art museum has virtually opened its doors to the three main collections, covering the 20th Century of contemporary artwork from Picasso, Miró, Dalí and many more.

Alhambra Palace Virtual Tour
Needs little introduction: the Alhambra palace it's one of the most visited monuments in Spain, if not the most! The Alhambra Palace and Generalife complex is a World Heritage site located in the wonderful city of Granada.
The official Alhambra virtual tour is an outstanding resource to float around the interior and exterior of this last bastion of the Moors in Spain. This Alhambra online tour has the added benefit of allowing you to explore a Spain must-visit sight ALL TO YOURSELF and on a sunny day/evening.
But still, once Coronavirus is over and things go back to normal, you should definitely plan a trip to Granada and visit Alhambra and Generalife on a live guided tour! And remember: you can always count on us if you want to join an unforgettable cultural, creative or foodie experience in Granada.
4. Spain Virtual Tours: Seville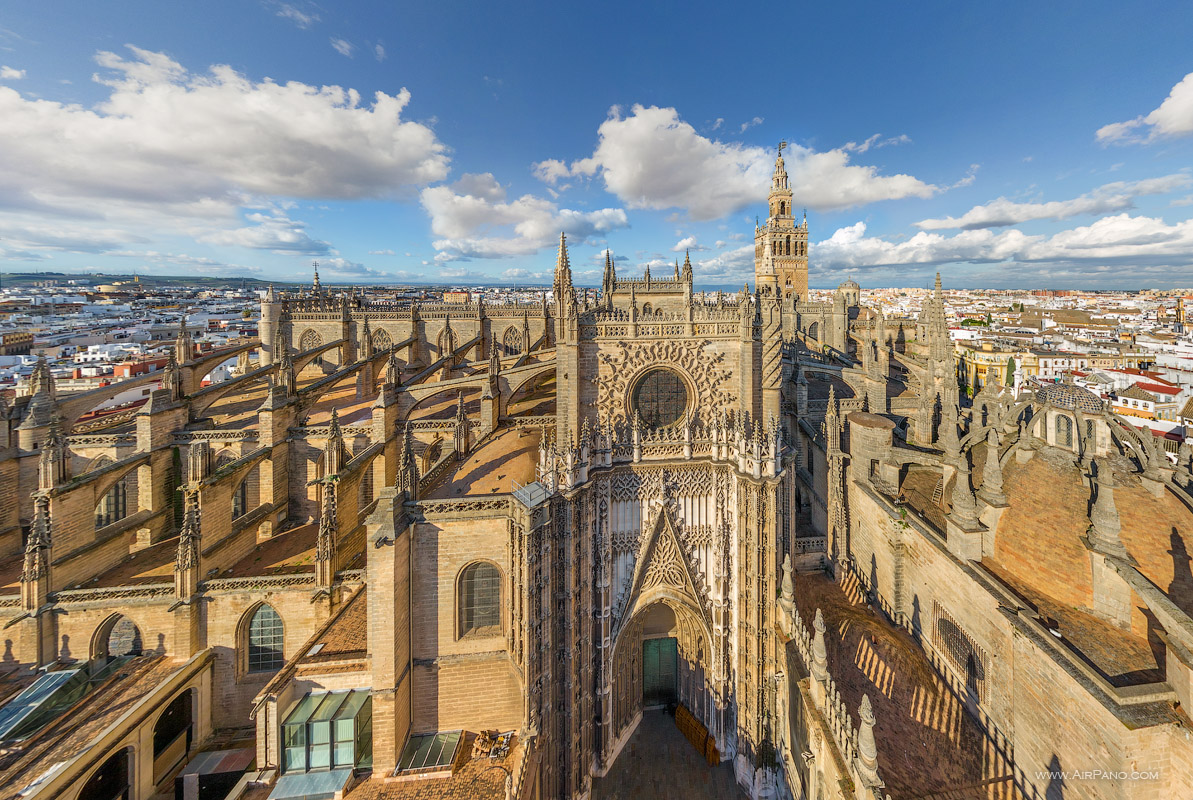 Seville Cathedral
The Seville Cathedral official web allows us to explore 360º Sevilla's magnificent centrepiece, the third largest Cathedral in the world. Put it on full screen to get a real sense of the proportions while you move around and prepare for the moment you'll visit it for real!
Royal Alcazar Palace
An excellent resource to visit it's Sevilla's Real Alcazar Palace-Fortress & gardens official web. Don't miss the fantastic Mudéjar architecture in the Salon de Embajadores and the Patio de las Doncellas, that dates back to the 10th Century!
Sometime soon, you will be able to get your Real Alcazar Palace ticket and enjoy this marvel in person, but until then, we hope you enjoy this virtual tour.
Plaza de España & Maria Luisa Park
Take a good look around the centrepiece of the 1929 Ibero-American Expo, the Plaza de España with this high-quality 360-degree images and enjoy the wide leafy avenues and exotic greenery in Maria Luisa Park, right next door.
Murillo Paintings Exhibition  
A taster collection of the much appreciated Sevillian artist, Bartolomé Esteban Murillo. Indeed, the 4th centenary of his birth was celebrated just recently with many exhibitions all over the city, gathering together many of his works from all corners of the world. Check it out here!
360º Malaga and Costa del Sol
Until you can come and visit the Malaga or the best places to visit in Malaga Province, we wanted to leave you this great 360 degrees birds-eye view of all the main sights in the Province of Malaga.
This online tour includes the city of Malaga and all its monuments but also other nearby towns like Ronda, Frigiliana, Nerja's Balcón de Europa or even the archaeological site of Antequera Dolmens!
I'm sure after watching everything that Costa del Sol offers, you will love it! So why not, use this time at home to start planning a trip to Malaga once COVID-19 is over with the help of our Malaga Free Travel Guide!
And remember, we will always be here to show you around Malaga and really looking forward to having you in one of our tours and experiences!
Caminito del Rey virtual hike!
A virtual tour of Spain's highlights couldn't miss out Andalucia's rural scenery too. Take a virtual hike along the famous Caminito del Rey path, that has been for years the most dangerous path in the world! Get ready for some adrenaline and even vertigo feelings!
Picasso Museum virtual tour
One of the must-do things in Malaga is to visit the Picasso Museum. An extensive collection of works by Pablo Picasso on display in the city where this highly influential and skilful artist was born can be seen in the official Malaga Picasso Museum web.
The Picasso Museum virtual tour it's well organised in chronological order and includes some interesting comments to help understand the pieces. To explore further, take a virtual tour of the collection highlights in Barcelona's Picasso Museum.
Carmen Thyssen Museum online visit
Carmen Thyssen Museum official web provides a comprehensive virtual tour of this great museum, a branch of the Thyssen-Bornemisza Museum in Madrid, with a focus on 19th-century pieces and Andalusian culture.
Very much worth a visit, not only for the artworks but also for the building where it's located, the 16th Century Palacio de Villalón.
Useful webs and apps for Virtual Tours in Spain
To fully enjoy the experience of a Spain virtual tours, we recommend using the following webs and apps. However, if you prefer a one-on-one experience, you definitely need to have a look at our live TOP online experiences and virtual tours!
AirPano
AirPano is our favourite one! It is a free site that allows you to visit beautiful places around the world, in fact, is the one we have used to take you on this Spain Virtual tour. One of its best features is that you can choose between touring from the sky in a helicopter or doing it on foot!
AirPano also includes articles about the place you are visiting, a brief bit of geographical and cultural information for each location and you can even leave comments! If you like a tour a lot, you can buy and download it. They have gorgeous 360º videos in their gallery already set up for you to enjoy!
Google Maps and Google Cultural Institute
Google Maps is a great first stop for a Spain virtual field trip. You can also use the Google maps engine to create your own maps and routes, and add resources at each destination. All in all, it's a perfect tool to get an overview and start planning the area you want to visit.
A good free add-on to Google Maps is the Google Cultural Institute, which incorporates Maps and additional online resources to easily showcase various world wonders and historic monuments
Also, Google Arts & Culture (formerly Google Art Project) allow us to view high-resolution images and videos of the most famous artworks from partner cultural organizations throughout the world, but not only: this digital platform uses a high-resolution image technology that takes you to virtually wander around collections and galleries, exploring the physical artwork and its contextual info! 
Seven Wonders: Virtual Reality Tours app
Seven Wonders is an app that allows you to travel to the New Seven Wonders of the world from your phone. It works with any virtual reality viewer, like Google Cardboard or Valve Index, although it is not essential to use them.
Hold the phone and move it around: you will have a 360-degree view of the Taj Mahal, the Great Wall of China, Machu Picchu, Chichén Itzá, Christ the Redeemer Statue, Roman Colosseum or Petra.
Babbel, iCulture and Rosetta Stone apps
We are sure that after our Spain virtual tour, you are motivated to not only visit Spain but also learn a bit of Spanish for your next holidays here! Check out our tips on how to learn a new language on your own and prepare for the moment you will finally visit Spain.
These top apps and our Survival Spanish guide will teach you the most useful Spanish phrases for travelers!
---
So, this is it! Ready for a new virtual tour adventure? I hope so! Leave a comment telling us which Spanish cities, monuments or museums you have chosen for your own Spain virtual tour. And, if after your online tour of Spain you would like to travel to Spain for real, check out the following tips that will help you plan a wonderful stay:
DISCOUNTS AND RECOMMENDATIONS FOR YOUR TRIP

✈️ Find the cheapest flights, train or bus tickets here.

🛏️ Get up to 15% discount on your hotel by booking here.

🏛️ Book the best tours and activities here.

🚗 Compare and rent a car at the best price here or hire your transfer here.

📖 Get your Spain travel guide here.

💚 Book your travel insurance here.
Also, don't forget to check our other productive and fun things to do at home to fight Coronavirus Quarantine boredom and SUBSCRIBE to our newsletter to stay tuned!
Have a safe virtual trip! 😀