If you need to quarantine or your country has imposed a lockdown due to Covid-19 and you need to stay home, you might be wondering what to do to fight boredom at home. Don't worry, we have many ideas to help you! Follow Oh My Good Guide's unique list of Productive & Fun Things to Do at Home during Coronavirus Quarantine:
If you have time to be bored at home,
then you have time to change your life!
Boredom is a sign that things are comfortable and easy. It's time to challenge yourself! See your boredom as an opportunity to realign your goals, learn something new, or change your life's path. So…let's go for it: take note of the following list of productive and fun ideas to practice at home during COVID19 Lockdown (with a bit of our personal Focus in Spain):
➤ Fight Coronavirus Quarantine boredom trying NEW and FUN things!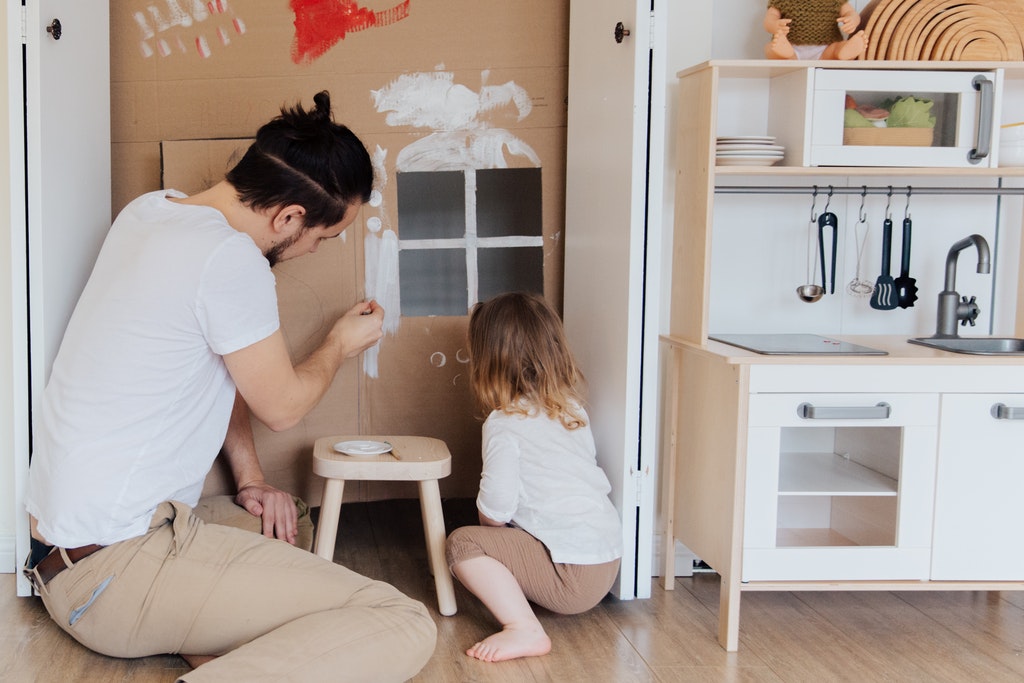 If you are lucking for fun things to do during coronavirus lockdown, try something new! Trying out new things is an excellent way to help you learn and grow. Push yourself out of your comfort zone and try some of the following Productive & Fun Things to Do at Home during Coronavirus Quarantine or Lockdown:
• Switch up your morning routine: one of the best things to do in quarantine:
The first productive things to do during quarantine it's do exercises. In fact, start with exercise and drink some lemon water first. No screen time until breakfast. Eat a real breakfast and set your goals for the day. All in all, try to start your day in a healthy way!
Do you want to know more interesting routines and tips to stay physically and mentally healthy during Coronavirus Quarantine? Check out the best tips to protect your mental health and keep your body active in our new post!
• Teach yourself something amazing
Go ahead to know things to do when bored in lockdown. So, it could be dance lessons, a pottery class, or some new management skills. How? Tap the Internet: Search on YouTube for whatever skill you find interesting. There's a tutorial or online course for EVERYTHING these days! The best part? These resources are often FREE.
• Join an online experience!
Now, follow our lockdown to do list. So, online experiences and virtual tours are interactive sessions, conducted over Zoom video calls by guides around the world, for small groups of "tourists" stuck at home. Over the course of an hour, the hosts dive into a wide range of artistic, cultural, musical, culinary or even athletic topics!
With different interactive methods and games, you really get to meet new people in new places and lose yourself in another world. This is definitely one of my favourite ones in this list of fun things to do during coronavirus lockdown!
For just 10 to 15 € per person, online experiences are definitely worth a try! Check out the best online experiences we have selected for you!
• Cook new international dishes: Try our Easy Spanish recipes!
Also, know other interesting things to do at home in lockdown. In fact, try making varied dishes at home. Bring innovation in your techniques of cooking, you can improvise new star chefs thanks to our fantastic recipes of Spanish cuisine.
But if you really want to learn first-hand how to cook some delicious Spanish tapas, you definitely have to join this virtual Spanish cooking class!
Not interested in Spanish cuisine? Don't worry, we have something else for you!
• Play Board Games to survive Quarantine or design your own!
Continue to know what to do in quarantine. Indeed, why not take advantage of this Coronavirus quarantine lockdown and start playing again some table games with your children and family? Back to the non-Internet age! Here you go, some of the best board games for kids, teens and family:
Did you know that you can also find ONLINE the same traditional board games? Check all the free online gaming possibilities in our complete Best Board Game Guide!
– Best board games for 5 – 10 years old kids
Memoarr!: A twist on the classic memory game of matching pairs. It has animal pirates turning over cards to find their treasure and escape an island threatened by a lava explosion.
Rhino Hero: It's like Jenga with cards, the younger ones will love moving a little rhinoceros up a card tower they've built… until it all falls down.
Outfoxed! Players gather clues around the board and then use deduction to crack the case of a pie that has gone missing!
– Best strategy board games for families
Scythe: If you've mastered Risk, the classic battle to take over the world, we suggest Scythe as an entry-way into more complex gaming.
Quacks of Quedlinburg: The quacks, in this case, aren't ducks but unhinged doctors who try to brew potions with crazy ingredients without exploding the cauldron.
Azul: It's sort of an abstract game of making patterns with your coloured tiles!
– Best board games for 2 players to fight Quarantine boredom
7 wonders: Duel is a game for 2 players in the world of 7 Wonders. It uses some of the main mechanics of its older brother but offers a new challenge adapted for one-on-one games.
Exploding Kittens: It's like UNO, except there are goats, magical enchiladas and kittens that can kill you!
We advise you to challenge yourself a bit more and create your own Spanish Board Game. It will be fun to create and to play, learn the language and many curiosities about Spain. Also, your children will be more inclined and curious to learn a new language. Remember: learning must be fun too!
• Learn a foreign language on your own from home!
Go ahead with other creative ideas during lockdown. So, I'm sure you have that foreign language you always wanted to know but never had time for. Without any doubt, this is one of the best things to do during Quarantine: now you have the time and we give you the right and FREE tools to make the most of this self-isolation time:
🥇 Learn a foreign language from home! Free apps, resources and useful tips on our new post 👉 How to learn a new Language on your own during the Coronavirus Quarantine!
If you choose Spanish, you can start with our Survival Spanish Guide and learn the basics to make a quick conversation in Spanish. You can learn the Spanish language by simply sitting on the sofa. How? Obviously, thanks to the hit Spanish TV series that are on Netflix like "La Casa De Papel" and "Elite". Turn on subtitles and go for it!
• Travel the world on a free virtual tour!
So, what to do in lockdown situation? Many monuments, museums, exhibitions and landmarks all over the world have published their official virtual tours for free during Coronavirus Quarantine to fulfil our travel desire! Besides, there are very good resources to virtually travel around the world, like AirPano.
To give you an idea of what travelling on a virtual tour could look like, we have selected Spain top sights official virtual tours and other useful apps and webs to go for an online Spain travel with you!
However, if you want a more interactive virtual trip, there are also amazing live virtual tours with an experienced guide to discover all about Gaudí, the best of Barcelona or the legends and essence of Catalonia region.
• Have a Karaoke Night to fight Coronavirus Quarantine Boredom!
How to spend time at home during lockdown? Improvise home concerts with all the karaoke videos you can find in Youtube. Practice your Spanish skills with these easiest Karaoke Songs in Spanish for Beginners: Solo se vive una vez (Azúcar Moreno), Corazón partío (Alejandro Sanz), Suerte (Shakira), Amante Bandido (Miguel Bosé), Livin' la vida Loca (Ricky Martin) or the worldwide famous Macarena song (Los del Río).
• Have a Themed Movie Night!
Choose a topic, a director, a country, an actor…there are millions of possibilities. It may be difficult to agree with all family members about the film topic, so we leave you here some of the best movies from the best Spanish cinema director:
Pedro almodovar
Pain and Glory, Broken Embraces, Women on the Verge of a Nervous Breakdown, All about my Mother and Volver.
These films will make you virtually travel to Spain and will teach you a lot about Spanish habits and traditions.
• Read a good book
Why should reading a book be on this list? Well, reading a book is not something new, but reading a good book can be! If you don't know what to do in lockdown, take advantage of all this free time in quarantine during the Coronavirus Lockdown and…
buy a good book
Why not take this chance to discover some Spanish authors? This a super effective method of getting to know Spanish culture better and learning Spanish quickly. There are many contemporary authors from Andalusia, especially from Malaga and Granada.
Here are the five most important contemporary Spanish writers in our opinion: Juan Goytisolo, Manuel Vazquez Montalban, Arturo Perez-Reverte, Javier Marias and Carlos Luis Zafon. But if you like classics, then go for Don Quijote, El Lazarillo de Tormes or Fuenteovejuna.
• Become a pro Flamenco singer, dancer or player!
Spain is a land of art, music and dance. Make use of this lockdown coronavirus quarantine at home to learn all about Flamenco here.
There are several digital music platforms such as Spotify or iTunes to listen to Spanish music and become aspiring Flamenco singers! For dancing, check Youtube videos. Our advice: start with Sevillanas lessons and one day, you'll be able to shine in the Feria de Málaga City Festival. Improvise Spanish guitarists by following online lessons on how to play the guitar in typical flamenco style.
• Arts and Crafts: Get creative and look for new things to do in Quarantine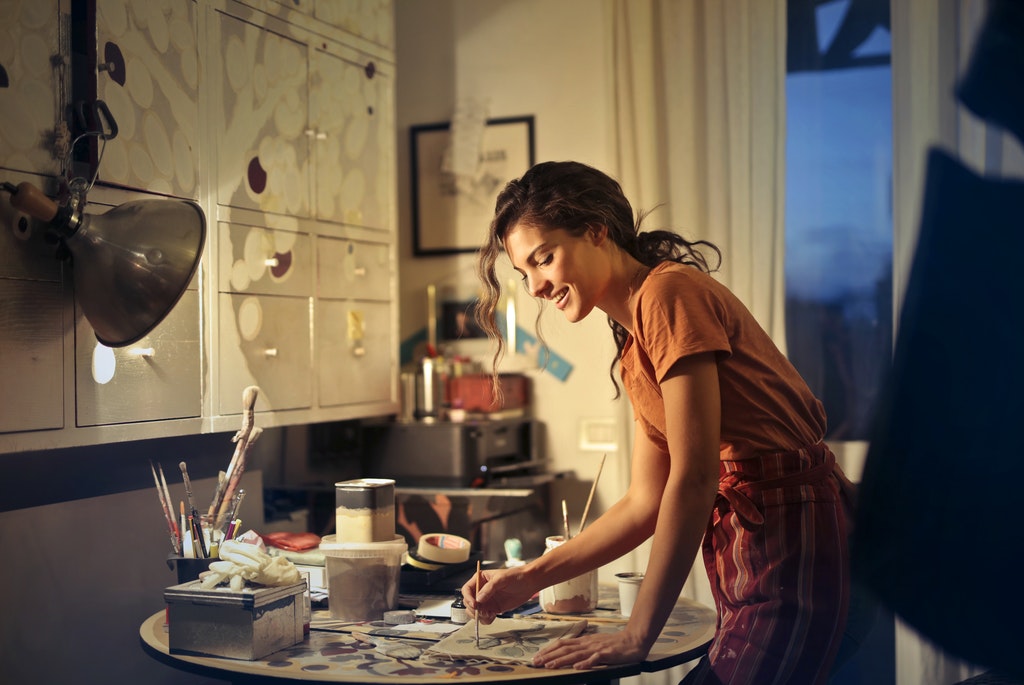 Don't waste your day cleaning. Buy a nice cleaning robot and get creative instead. If you are possessing a good hand at art, then why not try new things at it: from painting to macrame It may take years to become an artist, but there is nothing wrong in trying a little for the same.
Strive for making new things. Search on the internet for new ideas: try Pinterest website for inspiration. We would like you to challenge you to add the Spanish touch: Try to paint your own Picasso!
You can even try to make some small changes at home: why not get a laser meter and start remodelling your living room?
• Find and follow a new interesting blog
Blogs are nowadays a really good way of learning new things. Choose a topic you like, do a little bit of research and find the perfect one for you. There blogs about everything and you can always stay tunned by subscribing to its newsletter!
So, if you love travelling, you love Spain, and especially Andalusia, this is your blog! Subscribe to our newsletter to get a better understanding of the Spanish culture, Spain's amazing holiday destinations and learn how to look like a local.
• Have a salt bath and embrace aromatherapy
Relax after a day full of new experiences at home and treat you well with a nice salt bath and aromatherapy that will transport you anywhere you wish.
➤ Personal Development ideas: Making the most of your Coronavirus Lockdown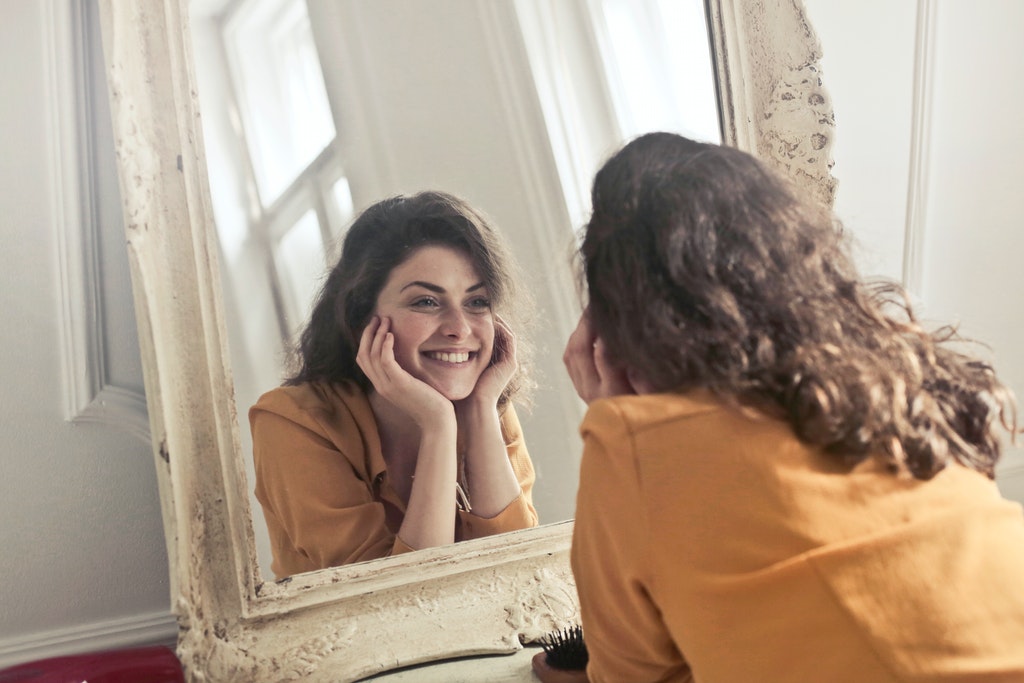 Personal development is all about being the best you can be. It's about making incremental improvements each and every day and continuously levelling yourself up.
Check out these productive ideas and things you can do for personal development during COVID-19 Quarantine Lockdown:
Hone your talent. Figure out what you're good at and work on getting even better. 
Read a personal development book. There are a lot of amazing choices out there!
Do some goal setting. Don't let the quarantine get you down and make a list of things to do!
Work on your weaknesses: Weakness can be non-effective communicating skills, bad handwriting, poor grammar or vocabulary and so on. Consult books for this or you may even go through the online applications that help to fight your weaknesses. Utilize the time and turn your weakness into your strength.
Prioritize your things: Start prioritizing your things and make a to-do list. The things you won't do should also be noted down so as to bring effectiveness out of what you do.
Give a podcast a good listen. They're perfect to listen to while commuting, making dinner, you name it.
Watch a motivational TED Talk
Write a letter to your future self
There are things to do outside by yourself like exercising, taking care of your home garden, and exploring the green spaces of your city
➤ Get healthy at home: a productive way to feel better during COVID-19 Quarantine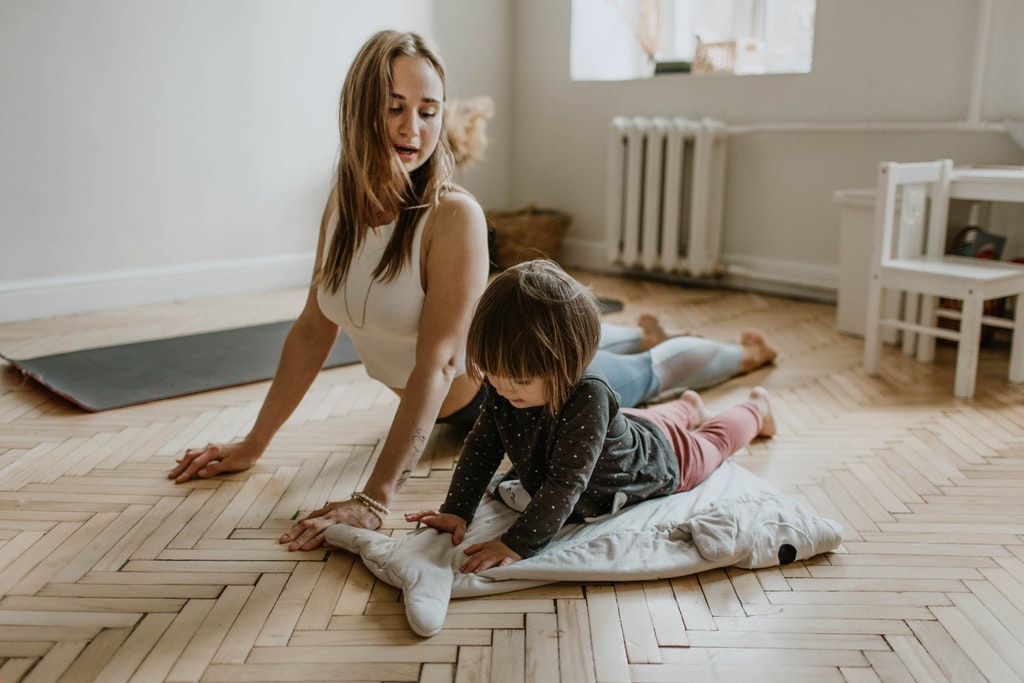 Whether you strive for a healthier mind or body, being healthy will allow you to feel better, look better, and do better. Try some of the following Productive and Fun Things to Do at Home during Coronavirus Quarantine or Lockdown:
Do yoga or try meditating. This will enhance your spiritual development as well as train your mind and body to become more mindful. A great idea to keep a mind and body healthy during the COVID-19 quarantine
Get motivated and try something new physically. Don't let Quarantine get you down!
Of course, EXERCISE. It's an awesome mood booster, stress reliever, and ideal body maker. Use different apps to help you make progress in the right direction. If you are a beginner, you can try this 6 weeks guided home workout 
Go airplane mode: take a break from technology for a little while.
Imagine what your ideal healthy-self looks like. Create a plan to achieve that body for optimal health.
➤ Fight Coronavirus Lockdown isolation feelings: go social!
Feeling strange or lonely? Now more than ever, we need our family and friends. Evidence shows that social connectedness is as important for our health as diet, movement and sleep. Try some of the following things to Do at Home to fight loneliness and stay coneected during Coronavirus Quarantine Lockdown:
Try recreating your social interctions through video calls — you could organize a virtual dinner via apps like Zoom, Houseparty or good old Google Hangouts, or take a friend on a virtual walk or do a housebound activity together, like craft or drawing. 
Interact with your neighbours from over a fence or across balconies
Check in with your friends, family, and neighbours regularly. Wherever you can, assist people in your life who may be more vulnerable (for example, those with no access to the internet or who cannot easily use the internet to shop online)
Spend the time connecting with the people you are living with. If you are in a lockdown situation, use this time to improve your existing relationships
Call to a long-distance friend: It may be too long since you had called your true and long-distance friend. If it really is, then move ahead and make a call.
➤ Get organized during COVID-19 Lockdown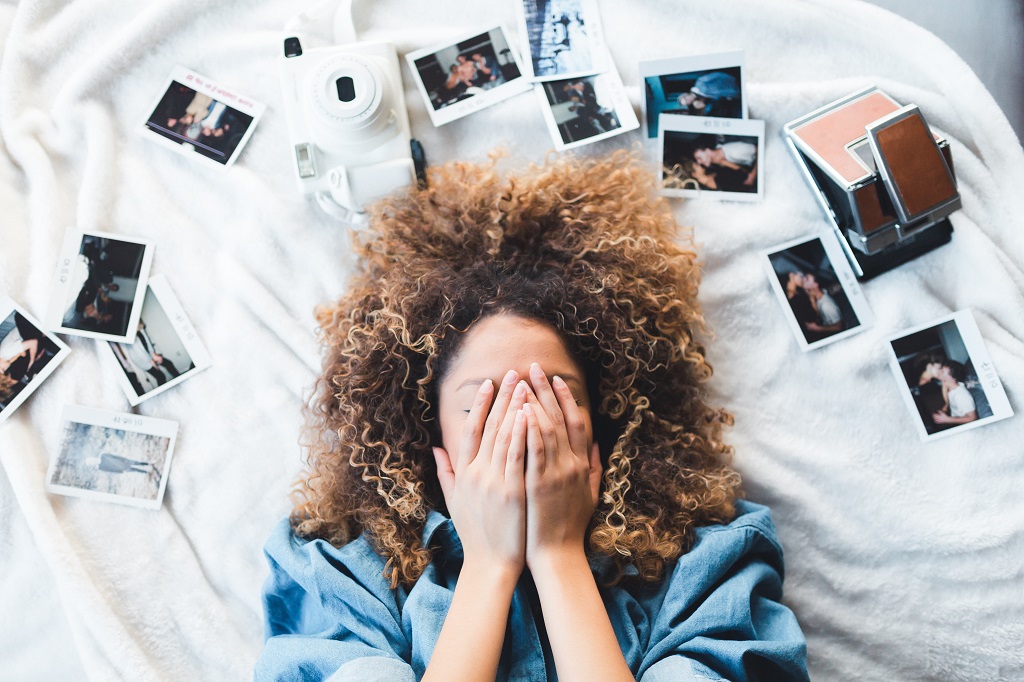 To conclude our list of Productive & Fun Things to Do at Home during Coronavirus Quarantine or Lockdown, you should try getting organized. You may think this is obvious, but we wanted to add some ideas to help you not to miss a thing:
Plan out your day or week ahead of time

Plan your meals for the upcoming week
Make backups of everything
Sort out your mailbox
Sort out your photos
Update your CV
Update your bucket list
Organize your bills and paperwork
Clear space on your phone
Create email templates for personal and professional email
➤ Best things to do during quarantine: #StayHome and win the COVID-19 battle!
There are so many Productive & Fun Things to Do at Home during Coronavirus Quarantine or Lockdown! Give a try to some of the fun ideas above and share your experience with us.
With each new experience, you'll learn more about yourself and understand what inspires you. So say goodbye to boredom and say hello to creating a better life. 
In the end, when this quarantine lockdown caused by Coronavirus is over, we will be still waiting for you in Spain! Follow our travel advice to travel safely after COVID-19 outbreak and check the Coronavirus in Spain latest updates here!
Remember: Everything will be fine! ¡ÁNIMO!