The best thing about staying in hostels – apart from the price, location, and ease – is meeting other travelers. If you've just arrived in your hostel, talk to people who've been there a while and you'll find out about the hidden gems and cool events in the city. If you're a bit scared of how you're going to make friends in hostels, follow this easy 7-step guide:
1. Wake Up For Breakfast
The first tip on making friends in hostels is having breakfast. Breakfast time (especially free hostel breakfasts!) is the period when you're almost guaranteed to be in the vicinity of all the other guests staying at the hostel. This means it will be easy to share a table with other guests or spot the guests that are traveling solo just like you.
Breakfast time is also the time when a lot of guests make plans for the rest of the day. So if you had a great time with a few people in the common area the night before, go sit with them at breakfast and see what their plans are for the day!
Hearing what others plan to do might help you have some nice ideas for your trip. You can also check out these recommendations to plan your holidays at the best price:
DISCOUNTS AND RECOMMENDATIONS FOR YOUR TRIP

✈️ Find the cheapest flights, train or bus tickets here.

🛏️ Get up to 15% discount on your hotel by booking here.

🏛️ Book the best tours and activities here.

🚗 Compare and rent a car at the best price here or hire your transfer here.

📖 Get your Spain travel guide here.

💚 Book your travel insurance here.
2. Take Part in Group Events
Group walking tours and pub crawls that leave the hostel are great ways to make friends in a hostel! Similarly, if the hostel runs any group events like cooking classes or evening dinners, then this is another way to meet other guests.
Often, it can be daunting to join a walking tour alone. Especially if it seems that everyone else is with their friends or partner. In fact, just last week I was on a tour in which no one spoke to me for the first ten minutes and I started to feel like a spare part. But soon enough I ended up walking alongside someone who had been separated from their friends, and we got chatting right away!
3. Grab a Bar Stool
If you visit a bar with friends, then you end up sitting around a table with a little invitation for others to join you. When you're sitting at the bar, you have the opportunity to say hi to anyone who comes up to buy a drink, which can just as easily lead to a conversation.
It's also a great way to get to know the bar and hostel staff. And if no one wants to chat with you – the hostel staff usually will!
4. Get To Know The Staff
Down to earth, full of energy and always friendly, getting to know the hostel staff is a great way to make friends in hostels because they often know so many of the other guests!
Whether they work in the bar, run the tours or run the reception desk, hostel staff are often encouraged to be a part of the hostel. This is what makes them different from hotel staff, who often are there to do a professional job and go home.
So whether you end up making new friends with the staff, or meeting other guests while hanging out with the staff, getting to know them is one of my best tips in this guide on how to make friends in hostels!
5. Use The Kitchen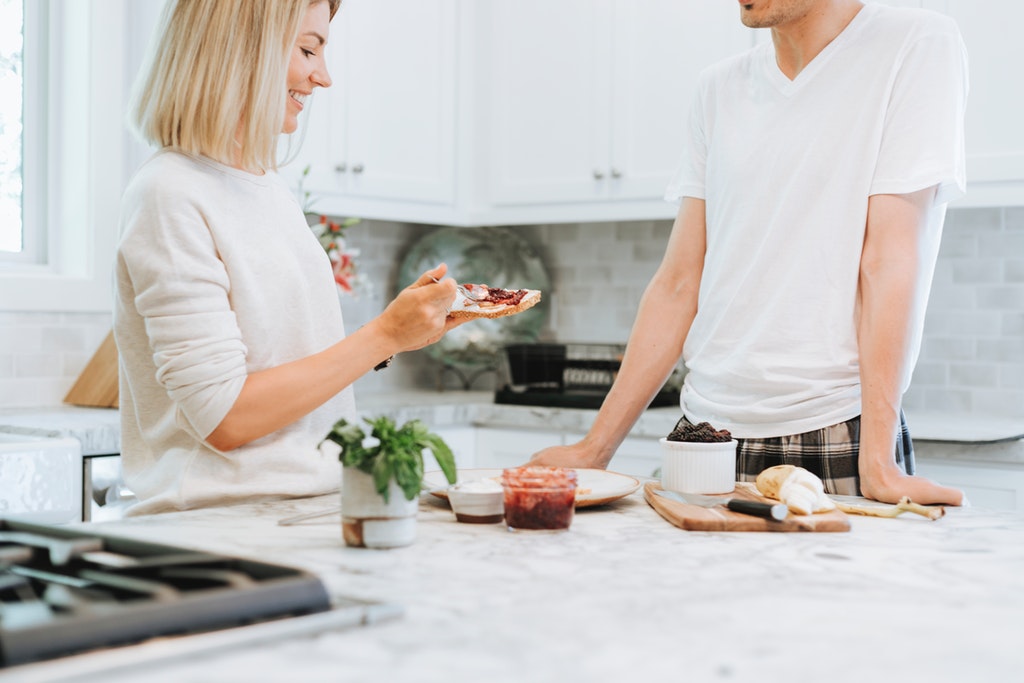 Many hostels have a guest kitchen, where you can cook your own food for lunch or dinner. Which makes them a great place to bond over a shared love of cooking, or to get chatting with other guests using the kitchen at the same time.
Sharing dinners is also a great method of getting to know other guests. If you make extra, offer it to other people hanging out in the kitchen and invite them to join you for dinner.
6. Interact With Your Roommates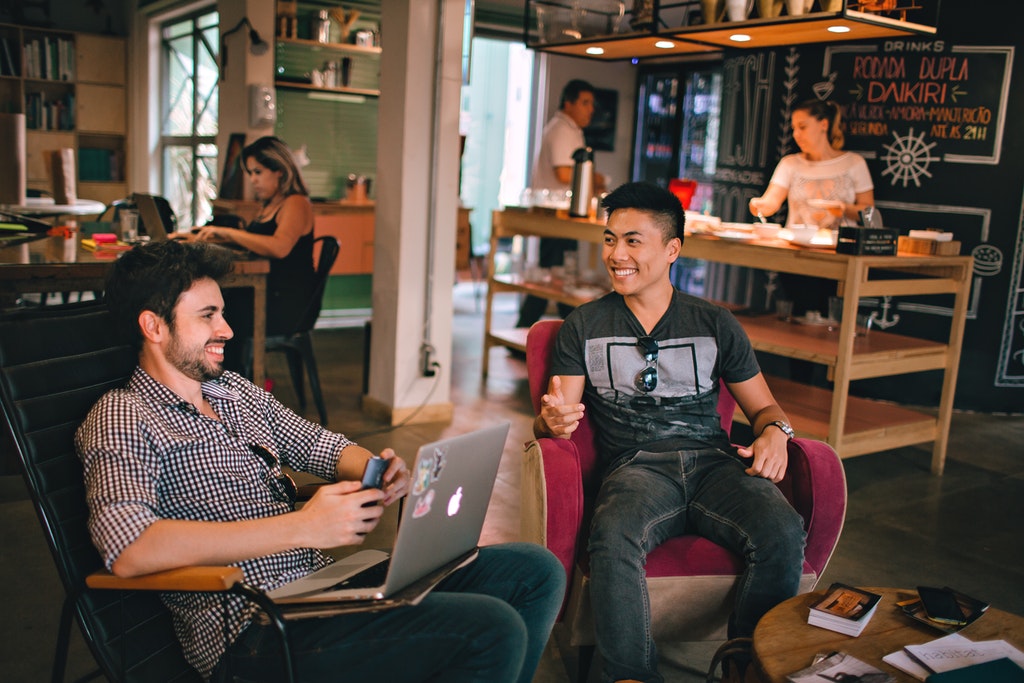 Sharing a dorm room can seem daunting to many. But walking into a dorm room that you're sharing with five other people also gives you the opportunity to make five new friends!
The easiest way to get chatting with your roommates is when you first arrive. Especially if you're shy or introverted, then saying hello as soon as you walk into the room is a great way to get it over with and introduce yourself! And then just start asking questions, like where they're from and how long they're staying for. Before you know it, you might just find something in common!
7. Be Open To Meeting People
Above all, don't let fear or shyness stop you from being open to meeting other guests in your hostel. Walking into a common room or dormitory full of people can be daunting – especially if you're naturally introverted.
But you have to remember that hostels bring together other people who are just like you! All of you have found yourself in a hostel for one of a number of reasons, whether that's to save money, have great experiences, or experience life on the road. So be open to those people, and you may just discover that talking to strangers isn't always a bad thing.
These are the top 7 tips on how to make friends in hostels when traveling alone! Which is your favorite one? Tell us! We are really looking forward to hearing from you. Besides, you can find many interesting things about Andalusia on our blog!