What's the best way to learn about wine? Tasting it! Hosting an at-home wine tasting is the best way to spend a nice evening with friends and keep it on a budget.
Follow our quick guide to set up a perfect wine tasting at home. Here you will find a comprehensive list of best practices and creative ideas for having a successful wine event.
1. Which wine to choose and how much to buy?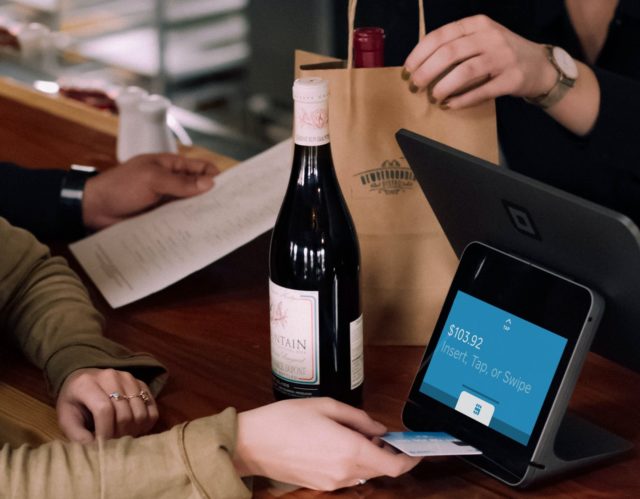 First of all, let's start with the choice of wine! I strongly recommend being the sole buyer of wine for your party rather than leaving it up to your guests. If you go this route, make it clear in your invitation that you will be selecting the wines.
Depending on how many different wine bottles you would like to taste, your wine tasting at home can get a bit expensive. However, you can always ask your guests for contributions to help cover costs otr be the outstanding host who pays for it all.
But… how much wine do you need for your online or in-house wine event according to the number of guests? Which are some of the best Red or White wines worth tasting? Don't worry! Just check the list below and discover everything you need to know:
Things to Know before Buying Wine for your own Private Tasting
It's best to have 6-8 different wines for a tasting. Guests should taste wines in rounds of two, side-by-side, for an appreciation of the contrast in flavors. Accordingly, you should provide two wine glasses for each guest.
One bottle per wine is enough, for up to 12 guests. So, if you would like to offer 6-8 different wines to taste and your guests' number is12 or less, that means 6-8 bottles in total.
One bottle contains about 13 pours of two ounces each. Pouring buckets should be available for any unfinished samples.
It is common to have a sparkling wine as the welcome beverage (usually Champagne, Cava or Prosecco), though you will need to provide flute-shaped glasses for this.
We recommend showing 2 to 3 white wines and 4 to 5 red wines. Most people prefer reds, but a few diverse whites will make a well-rounded tasting. 
Consider a sweet or fortified wine for the end of the evening, such as Sauternes dessert wine or Port. It's even better to pair it with dessert: Perhaps crème brûlée with Sauternes, or chocolate cake with Port.
Think of hiring a sommelier if you have absolutely no clue about wine tasting. The sommelier will give you the best quality wines for the budget you've chosen. Another option, very popular especially during the COVID19 lockdown or quarantine, is to join an online wine tasting event with your friends.
When selecting specific wines, draw from important classic grape and region combinations, and remember to keep it diverse. Here are some suggestions:
Perfect Whites for an amazing wine tasting at home
Chardonnay from Chablis (France)
Sauvignon Blanc from Sancerre (France)
Riesling from Mosel (Germany)
Viognier from Condrieu (France)
Torrontes from Argentina
Chenin Blanc from Vouvray (France), or South Africa
Gewürztraminer from Alsace (France)
Albariño from Rías Baixas (Spain)
Great Reds to buy for a online or in-house wine tasting
Pinot Noir from Burgundy (France), Oregon, or New Zealand
Cabernet Sauvignon from Bordeaux (France), or Napa Valley
Cabernet Franc from Loire Valley (France)
Syrah from the Rhône Valley (France), or Australia
Sangiovese ("Chianti" or "Brunello di Montalcino") from Tuscany (Italy)
Nebbiolo from Barolo or Barbaresco (Italy)
Tempranillo from Rioja (Spain)
Grenache from Southern Rhône Valley (France)
Gamay from Beaujolais (France)
Carménère from Chile
Malbec from Argentina
Zinfandel from Paso Robles (California)
2. How much to Spend for a Wine Tasting at Home?
Plan to spend between $20 and $90 per guest for quality wines. Our typical recommendation for an impressive tasting is $50 per guest. Try to avoid buying wines at a supermarket. They tend to be higher priced and lower quality than what a good wine store offers, and usually lack a good global selection.
If you decide to have guests bring a bottle of wine each, provide clear guidelines as to the type of wine (grape and region combination) and price level, to avoid any bad surprises.
3. Choose the Right Theme and Format for your Tasting
Whether it's by varietal or region, keep a theme for your tasting to hold the focus. Start with something simple: a grape like Pinot Noir or a region like Tuscany. Also, work toward more intricate, niche themes as your wine tasting group progresses.
Setting a theme for your tasting and announcing it in advance can build excitement and get your guests into the right mood for the tasting. Some examples are:
Key Grapes from Around the World
Wines of Italy
A Night in Tuscany
Old World vs. New World wine tasting
Italy vs. France: Top-Rated European wines
Spanish Wine: Much more than Rioja
As for the format, you can choose between a more informal wine event, standing and maybe offering some snacks, or a more formal, seated event with full dinner.
4. Try Blind-Tasting: a Fun Way for In-house Wine Events
The best way to learn about our palates and understand the similarities/differences in wines is to blind taste them. As the host, that job is on you.
Blind tasting also makes the event more mysterious (and perhaps competitive!). Simply place each wine bottle into a numbered paper bag, and allow guests to try to determine which wine is which, based on past experience or textbook clues as to what each wine should taste like.
5. How to Set the Table and each Place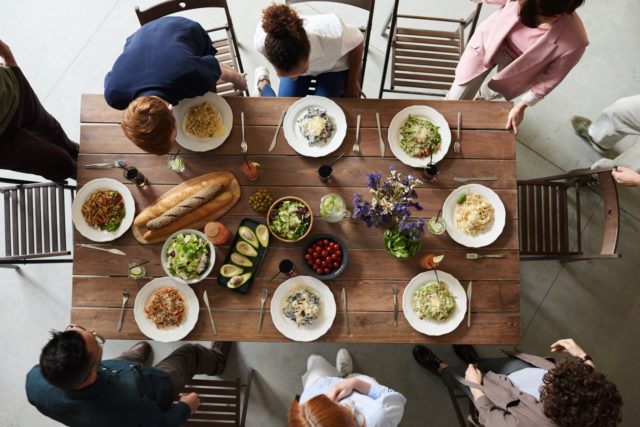 Having a table fully equipped with all the necessities makes hosting the night go much smoother. So, make sure to use a white tablecloth so tasters can see the color of their wines.
Also, keep a spit bucket and water carafe in the center of the table. As well as a few bowls of bland crackers. Save any real or flavorful food for after the tasting! Fats and flavors in foods can greatly alter a wine's taste.
For setting each place, take into account that each guest should have two to three glasses set in front of them. So, try to compare and contrast colors, aromas, and flavors against at least one other wine. Set each station with a water glass and small pad/pen for note-taking.
6. Wine Tasting Education and Storytelling
When it comes to educating your guests about wine at a party, remember that this is a party you're throwing. So, no lectures or power-points but make sure your guests learn some stories behind each bottle. Local traditions, culture or farming practices are a good example.
7. Notes and Discussion about Wines
Have everyone taste individually, making their own guesses and observations and noting them on the paper provided. After a few minutes, have everyone reconvene and discuss preliminary comments and deductions.
Once everyone has spoken, reveal the bottles of that particular flight to your guests. Then, repeat with a second flight until all the wines have been tasted.
8. Food and Wine Pairing for your Tasting at Home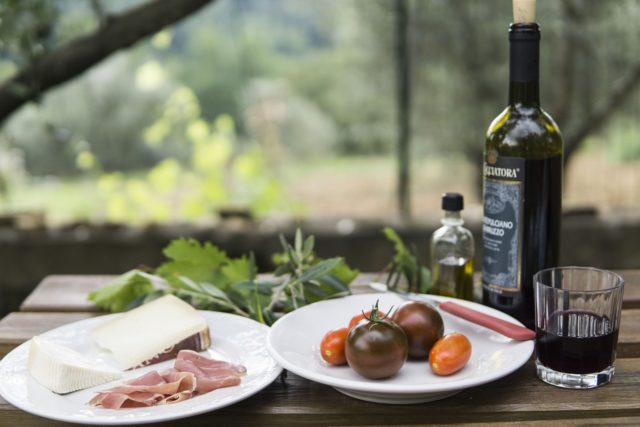 Finally, for your perfect wine tasting at home, choose the right wine with the right food! In fact, one of the biggest hosting mistakes is offering tons of wine and not enough food. Paired cheese, charcuterie, honey and chocolate tastings often complement the wine selections well.
Food needs to be fully integrated into your event, not an afterthought if you want to host a perfect wine tasting at home. You should decide if going with passed bites and plates or with a seated meal. If you are good at cooking or have someone who is, you can go for the second one.
The theme of the event and of the wines should correspond with (or at least not diverge too much from) the type of food you are preparing. Many wines are meant to be enjoyed with food (i.e., most French and Italian wines) and are best paired with the cuisine of their place of origin.
If you have chosen some Spanish wines for your at-home tasting, you can pair it with our excellent Spanish tapas recipes!
9. The Ultimate Supply Checklist for Wine Tastings
Location and space suitable for event
Tables and chairs (for seated events)
Tasting stations (a 6-10 foot table per station, for reception-style events)
Table covers, and other decoration
Wines or spirits for the tasting
Wine glasses (2 per person for seated events, 1 for reception-style events)
Ice buckets or cooling crate
Ice (often needed for white wine)
Dump buckets
Paper and pens (for attendees to take notes)
Wine glass marker pens
Mini-plates and forks, as well as display platters for food/pairing items
Napkins
Water bottles or water glasses for attendees
---
After reading this ultimate guide about how to host a wine tasting at home, I am sure you are ready to start planning your first wine event! Take advantage of this COVID-19 lockdown or quarantine period and start practising with your family to become a little sommelier.
We hope you liked the idea of tasting and learning about different wines from the comfort of your home. Share your experience with us in the comment section below and don't forget to subscribe to our newsletter to stay tuned.
Cheers! 🍷