After a wonderful Christmas holiday season, you go back to reality. Back to work, back to the gym, back to your new years' resolutions… But after January, a month full of efforts, it's time for a little break, time to get dressed up to join the great 2022 Carnival Parade in Malaga!
If you think about Carnival in Spain, some cities like Cadiz, Santa Cruz de Tenerife or Sitges will probably come to your mind, but I can assure you Malaga's Carnival has no reason to envy them: you will find buzzing parades, fantastic costumes and fabulous parties in Malaga as well!
Now, let me show you what's going on in Malaga Carnival this year:
When is Malaga Carnival 2022?
Carnaval, as it's known in Spain, takes place during the week leading up to Lent, usually around the end of February, and is one of the most vibrant and lively events on the Spanish calendar. Malaga Carnival 2022 will be held between February 26 and March 6.
Note that dates have been confirmed for 2022, but whether the carnival goes ahead will, of course, depend on covid-19. Bookmark this page for up-to-date information.
What is Carnival in Malaga like?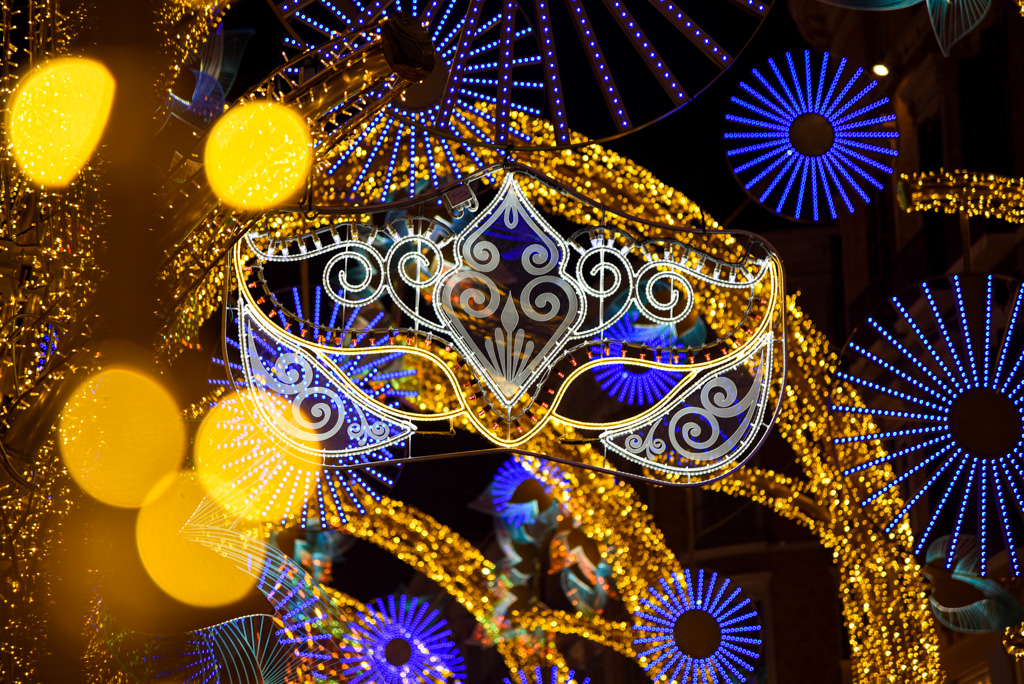 Carnival in Malaga is unique because of its multicultural, colourful and spontaneous character when celebrations are held in both the Historic Quarter and in the other districts of the city.
You can find a bit of everything: from parades for children and adults to meetings of groups of singers, bands of street musicians, parades, quartets and choirs in the Teatro Cervantes in a Carnival singing contest (similar to the one in Cadiz) that attracts contestants from the whole region.
Gastronomy also plays an important part during the preliminaries. Cabbages, casseroles, rice dishes, stews and much more; each district organises its popular taster sessions with Carnival songs as an essential part of the fun.
But of course, if you are coming to Malaga at Carnival and want to discover even more about our delicious typical dishes and famous wines, you have to join our Tapas and Wine Tour! 👈 This is just an idea, we offer many more local and creative experiences to make you discover the real Malaga. Check them out here!
Finally, Carnival takes to the streets of Malaga on the week before Ash Wednesday; a week of `partying that ends on Malagueta beaches with the "burial of the anchovy".
Another curiosity is that Malaga reuses its Christmas lights for Carnival, so don't worry if you couldn't come and watch the famous Malaga Christmas Light Show: you will be able to see the beautiful light's structure that was covering Calle Larios on Christmas, now with some Carnival motifs added
DISCOUNTS AND RECOMMENDATIONS FOR YOUR TRIP

✈️ Find the cheapest flights, train or bus tickets here.

🛏️ Get up to 15% discount on your hotel by booking here.

🏛️ Book the best tours and activities here.

🚗 Compare and rent a car at the best price here or hire your transfer here.

📖 Get your Spain travel guide here.

💚 Book your travel insurance here.
Full Programme: Carnival Events and Parade Route in Malaga 2022
Events start on Friday 26 February and last until the following Sunday (6 March). Most events take place on Plaza de la Constitución where the action takes place on a giant stage. Events and times to be confirmed for 2022.
Saturday – 26th February: Malaga Carnival Opening
2022 Malaga Carnival Opening: Inauguration of Carnival followed by the Carnival Anthem
Location: Plaza de la Constitución
Starting time: 8 pm
Election of the Carnival Gods: Who will be the Gods representing Carnival this year? Go and find it out!
Location: Plaza de la Constitución
Starting time: 9 pm
Malaga's Carnival Drag Queen Contest: a true battle for the glory that will impress you. Don't miss the opportunity to cheer for your favourite and help her win her crown
Location: Plaza de la Constitución
Starting time: 10 pm
Sunday – 27th February: ⭐2022 Malaga Official Grand Carnival Parade is here! Check the route out! ⭐
Children's Costume Contest: children need their Carnival Gods too, so their festival get started with this election! Take your little ones there and let them shine in their costumes!
Location: Plaza de la Constitución
Starting time: 12 pm
Official Carnival Parade Malaga 2022– follow the parade all the way through the city and enjoy the fancy masks and cheerful music. Don't be just a viewer but dive into the Carnival Parade and show your original costume!
Official Carnival Parade Route 2022: Normally, the Carnival Parade itinerary is Plaza de fray Alonso de Santo Tomás, Plaza de la Legión, Puente de la Esperanza, Atarazanas, Puerta del Mar, Alameda Principal, Marqués de Larios, Plaza de la Constitución, Calle Granada, Plaza Uncibay, Plaza de la Merced
Starting time: 5:30pm
Monday 28th February – Thursday 3rd March: Malaga Children Carnival, Games & Concerts
Children's Carnival: take your children to enjoy Carnival music and fun games
Location: Plaza de la Constituciòn
Starting time: 5pm
Carnival concerts: head into the historical center and enjoys the atmosphere. A lot of carnival musical players will entertain you with their comparsas or chirigotas (satirical Spanish songs) and you won't have any choice but to dance!
Location: Plaza de la Constituciòn
Starting time: 8pm
Friday – 4th March: Gods and Goddess' Malaga Carnival Parade
Gods and Goddess' Carnival Parade: starting from Plaza de la Constitución follow the reduced version of the official parade of the Gods, enjoy the lights, the beautiful masks and the playful music.
Location: Plaza de la Constitución
Starting time: 12 pm
Saturday – 5th February: Finals, Flower Battle and Goodbye Parade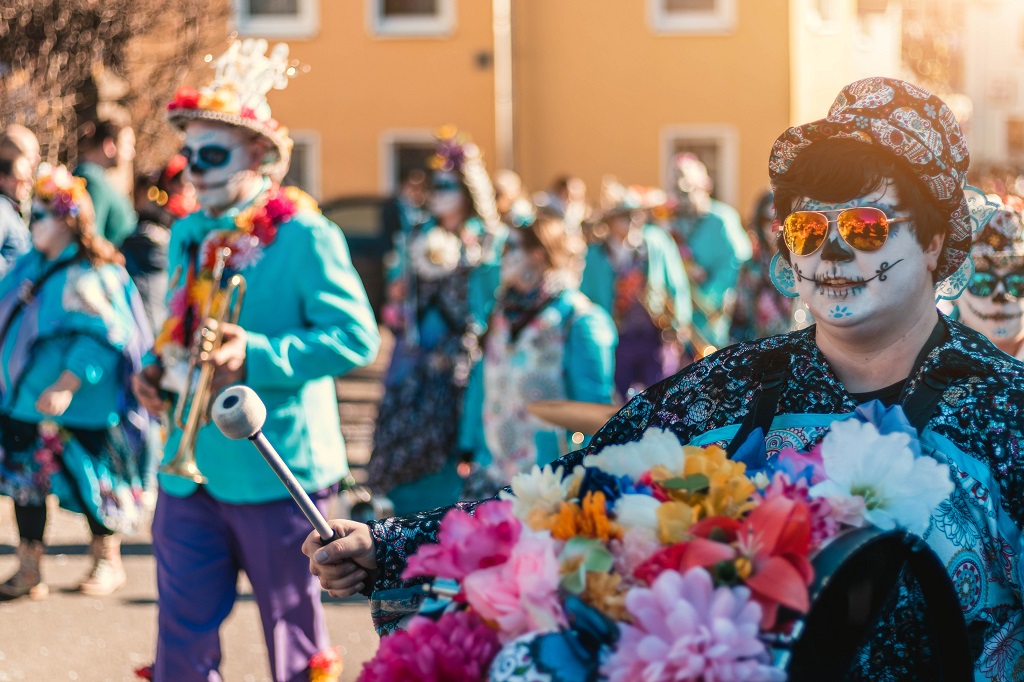 Goodbye Parade of the Gods: say goodbye to the Gods that have joined us during this Carnival in their final parade from the main square all along with Calle Granada 
Location: Plaza de la Constitución
Starting time: 6 pm
Flowers Battle: be sure to have with you confetti and streamers and have fun throwing them. Eventually, a shower of thousands of petals will cover you!
Starting time: 8 pm
Malaga Carnival Singing Contest – Grand finale:  don't miss the last dance! The finalist, the best music players will be there to delight you with their music and win the competition!       
Location: Plaza de la Constitución
Starting time: 9 pm
Sunday – 6th March: Anchovies for everyone!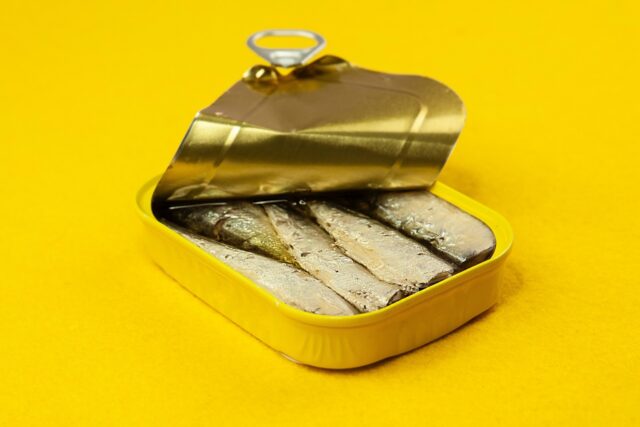 Gran boqueroná: Time for free food!! Malaga offers you its well-known fried anchovies, so don't waste your time and get your free portion!
Location: Plaza de la Constitución
Starting time: 2 pm
The Burial of the Anchovy / Sardine: celebrate the end of Malaga Carnival with the parade that leads you to the Malagueta beach where the Big Anchovy Statue will be burnt in a huge bonfire
Location: Plaza de la Constitución
 Starting time: 5 pm
---
All in all, Malaga Carnival has so much fun to offer! If you end up visiting this beautiful city during Carnival or in any other period, don't forget to check also our other blog posts to become a Malaga local!
And of course, if you come to Costa del Sol, check out our fantastic experiences and leave a comment telling us which was your favourite Carnival event! See you around!