Summer is the most popular season to visit Malaga. However, early fall is just as good! Go to Malaga in September and enjoy good weather, fewer tourist crowds and better prices. Read the article to find all the reasons why September is the best month to visit Malaga.
Let's start with your trip to Malaga from the airport. My tip is to use Welcome Pickups airport transfer service. High-quality service at a reasonable price! Check the details below.
1. Malaga in September: Perfect weather conditions
September is still hot enough for going to the beach but every evening, you'll enjoy some fresh breeze. If hot weather is challenging for you, then traveling in September to Malaga will be the best option since the high summer temperatures decrease and we get a nice average temperature of 28°C during the day and 19°C at night. And only one day of rain!
2. Fewer crowds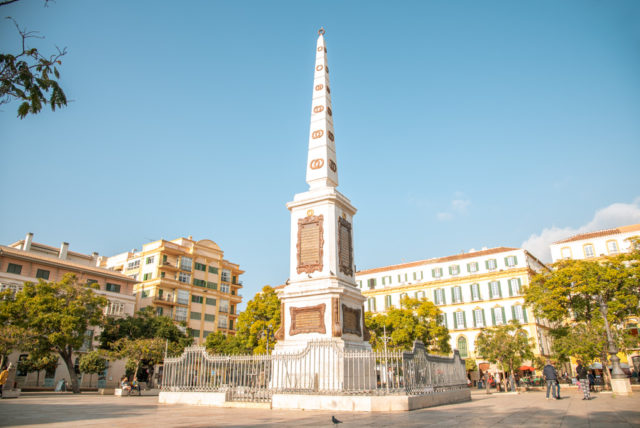 Most summer destinations estimate dwindling crowds once Labor Day passes. This can be an added incentive for a getaway in September, especially for those who prefer a more relaxed atmosphere and much less traffic. September helps visitors avoid some of the most exhausting elements of your summer Andalusia trip: crowds and heat!
3. Better hotel and apartment deals!
Luxury resorts often advertise the most significant discounts at the end of summer and into early fall. When September comes, we start the 'medium-low season,' so you can find some amazing deals.
To make it easier for you, here you go, some advice and discounts to book your accommodation, car rental, and activities for your last summer break! 🙂
DISCOUNTS AND RECOMMENDATIONS FOR YOUR TRIP

✈️ Find the cheapest flights, train or bus tickets here.

🛏️ Get up to 15% discount on your hotel by booking here.

🏛️ Book the best tours and activities here.

🚗 Compare and rent a car at the best price here or hire your transfer here.

📖 Get your Spain travel guide here.

💚 Book your travel insurance here.
4. Discounts on travel gear
If you are extending your summer vacation into September, you will find out that it is also a fantastic month for potential savings on any leftover summer goods and fashion. Stock up on discounted beach goods, sunscreen, and seasonal clothes.
5. Best sea temperature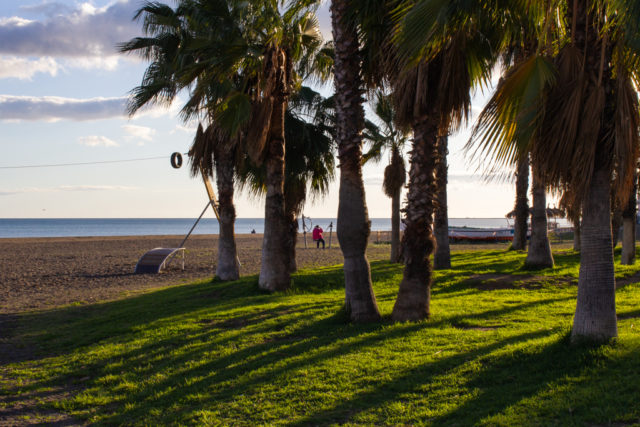 The Mediterranean Sea waters are not as hot as you can imagine, especially at the beginning of the summer. Even though most travelers don't choose September for beach vacations, it is in September when you will find the perfect sea temperature. After so many sunny days, the sea is much warmer in September than in July!
It's not too late to enjoy the salty, fresh air while jumping through the waves. Ideal for working up an appetite for those delicious "espetos" (typical Malaga's grilled sardines) cooked on the fire at almost every beach bar or "chiringuito".
6. Outstanding evenings 
After a day out, relaxing on the sofa is always a nice idea, but even better when it's cool enough to snuggle up. You will find the September evening breeze to be a relief. It is still warm enough to eat outside and take a sunset stroll, but cool enough to sleep comfortably.
7. Malaga in September: Events, Events & More Events…
Wondering if all summer events will be over? No! There are plenty of things to do in Malaga in September. Here we list for you some of the amazing events that will take place along the Costa del Sol in September:
International Culture Festival Torrox

When: From 31 August to 3 September
Where: Avenida del Faro, Torrox

Harvest Festival Manilva

Where: Manilva
When: from 31 August to 1 September

Mijas Pueblo Fair

Where: Mijas Pueblo
When: 6 to 11 September

Festival Luna Mora Guaro

Where: Guaro
When: 6 and 7 September

Embrujo Andalusí Carratraca

When: From September 6 to 8
Where: Carratraca

Pasarela Larios / Fashion Week Malaga

Where: Larios Street, Malaga
When: 13 and 14 September, 8:30 pm

San Miguel Pilgrimage Torremolinos

When: Pilgrimage September 22, 10 am to 4 pm. The Fair takes place during the following week.
Where: The pilgrimage passes through the streets of Torremolinos to Pinares de Los Manantiales and from there to Ermita de San Miguel.

San Miguel Fair Torremolinos

When: 25 to 29 September
Where: City center and fairgrounds

World Tourism Day in Malaga

Where: In the Monuments and Museums of Málaga
When: 27 September
---
Come to Malaga in September and You will enjoy the best time of the year in Malaga and Andalucia! Also, you can join our tours!
Check out all the experiences we offer: Traditional tapas and wine tours, authentic gypsy flamenco shows, private city tours, hiking to the best Sunset, photoshoots, drawing lessons and many more!
Join us! We are looking forward to showing you everything we know about Malaga and our wonderful Andalucia 🙂