Malaga is the most livable city of Spain, an authentic gem in the beautiful Andalusia. Coming here as a tourist is great, but what it's even better is living here and enjoying Malaga all year long. Read these 10 reasons to move to Malaga, pack your bags and set out for new horizons!
1. More than 300 sunny days per year
Of course, for that wonderful climate with more than 300 sunny days a year. When the light shines, it makes you want to go out to the street or the countryside and enjoy yourself, and here you can do it all year round. In addition, Malaga hardly has winter: every year there are two or three weeks of cold, taking into account that in the capital to lower ten degrees and call cold.
2. Passion for gastronomy
Gastronomy is another factor to consider. Its ten Michelin stars are just the tip of the iceberg for lovers of good cuisine. And beyond modernities, the tradition is still present in dishes such as gazpachuelo, fennel stew or salmorejo.
Besides, if you love blue fish, you are on the right place. The famous grilled sardines on a stick, called 'espetos' are easily found in the neighborhoods of Pedregalejo and El Palo… for only 2 euros!. A fresh beer, sea views… do you need something else?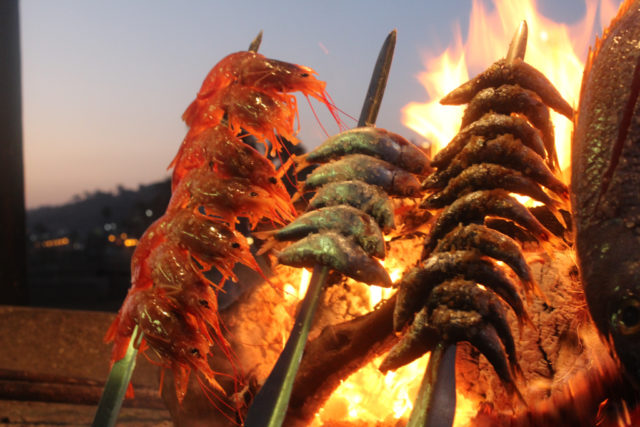 3. A great variety of landscapes
Geography has made the province of Malaga very rich in different landscapes. If in the Axarquía there is subtropical climate and also a mountain that exceeds two thousand meters in height, in Ronda there is a beautiful city and forests of chestnut trees, in Antequera a rich and fertile valley together with the curious shapes of the stones of El Torcal and on the Costa del Sol … there, everything you need.
4. Sea and mountains
Another of the great characteristics of Malaga: the province has 184 kilometers of coastline to enjoy the Mediterranean in hidden coves and beaches with all the services for tourists; but it is also one of the three most mountainous provinces of Spain. The freedom to choose is always an argument to keep in mind.
5. Malaga is the most livable city in Spain
Malaga is always in the top ten of the best European cities to live that the Eurobarometer makes. And not only because of its climate or its geography, that's where safety, employment or housing influence. There are so many reasons!
6. So many smiles
A study by the Research Institute of Happiness revealed in 2018 that Malaga is the city in the world where you smile the most. And it's contagious, so it's easier to be happy here.
7. Lots of cultural events
With 37 museums there are options for all tastes. For the contemporary art of the Pompidou, to discover the artistic wonders of Russia in the Russian Museum, to delve into the passionate work of Picasso, visit the Wine Museum to learn about the province's long winemaking tradition, the Glass Museum, the Thyssen, the one of the Holy Week …
8. And tons of white villages to get lost
Salares is one of them, with little more than 200 inhabitants, at the foot of a natural landscape and a wonderful Mudejar tower. So is El Acebuchal, village of Cómpeta but near Frigiliana, one of the most beautiful villages in Spain. In Júzcar you can become a smurf and in Alpandeire you can meet some mummies. And so, up to 103 municipalities.
9. A thousand of unique singularities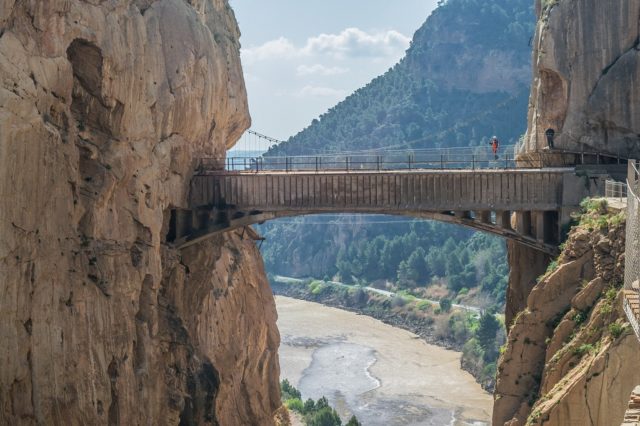 Walk a hundred meters up the Caminito del Rey, savor a curious purple carrot or almond cheese without milk, admire cave paintings made 60,000 years ago, be surprised by the Dolmens of Menga and Viera, approaching the only Mozarabic church of the century IX, get lost in a forest of prehistoric firs, the madness of Castillo de Colomares … do you still need more reasons?
10. The chances of escaping… to always return!
Malaga's airport has direct connections with more than a hundred cities around the world. So it is always possible to get away to travel, to know other places … and to want to return home because, as in Malaga, you do not live anywhere.