Rain in Malaga? Really?? What to do now?!
Malaga is the Capital of Costa del Sol, which literally means "The Sunny Coast". The name reflects very well the climate here: on average, there are 300 sunny days per year in Malaga!
We tend to not worry about the weather too much, (it's going to be fine, come on), but when it rains…Malagueños get blocked and don't know what to do! We run out of ideas and can't think of anything fun to do.
But not only locals get down. As a tourist, you were probably expecting sunshine when coming to Costa del Sol, escaping from your cold winter. And then, suddenly, you find rain also here.
So now what? There are many things to do when it's sunny. But what to do in Malaga on a rainy day? Don't panic! Believe me, there are plenty of ways to enjoy the capital of Costa del Sol even with rain 🙂
I have prepared for you this list of the top 10 things to do in Malaga when it's raining! Enjoy your reading:
1. Rain in Malaga? More than 35 museums await you 🏺
It is really easy, when you don't know what to do in Malaga, you can always go and discover a new museum! Rain in Malaga doesn't normally last for a really long time, so a visit to one of the 37 museums in the city can be perfect to spend a while protected from the storm.
Even if you are not that much into art, Malaga has for sure the perfect museum for you. There are so many that you'll find the one you like. For instance, the Museum of Malaga, located next to the Alcazaba and Roman Theatre, has a collection of works of Spanish painters and fascinating archaeological findings from all periods of the history of the city.
Contemporary art enthusiasts should visit Centre Pompidou and CAC Contemporary Art Museum, which is always free. Don't forget about the MUST in Malaga when it comes to museums: the Picasso Museum and Picasso Foundation which was the house of the Picasso family.
Interested in handicrafts? Visit the Glass Museum. Interested in Cars or Fashion? Yes, there is also a museum for you. What about wine? YES! Discover the local wine-making tradition in the Wine museum, where you will learn everything about Malaga and Andalusia's sweet wine.
Run away from the rain and go to learn something new!
2. Watch a Flamenco Show, clap and dance to forget about the rain 💃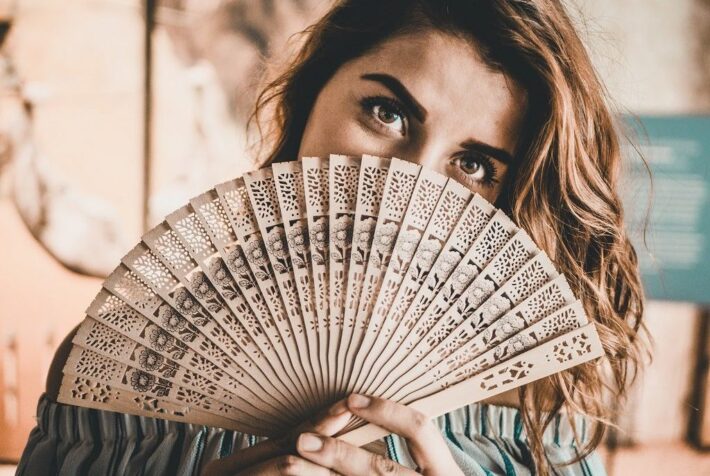 One thing you cannot miss in Andalusia is flamenco! Although Malaga is not Granada or Sevilla, there was a time when Malaga was the mecca of flamenco. Then, the best performers including Camaron de la Isla performed in Malaga's Cafes Cantantes. Curious? Find out more about the origins of flamenco in our post: All about Flamenco!
Fortunately, there are still "Tablaos" in the City Centre where you can enjoy an authentic flamenco show. If you want to book a ticket for the best flamenco show in Malaga just click here. You will see the most genuine Flamenco performance in Malaga.
What's better than watching a passionate flamenco show on a dull day?
Apart from that, you can also have a look at other activities that are not open air or take a rest to stop and plan a bit for the rest of your holiday in Spain, following these tips:
DISCOUNTS AND RECOMMENDATIONS FOR YOUR TRIP

✈️ Find the cheapest flights, train or bus tickets here.

🛏️ Get up to 15% discount on your hotel by booking here.

🏛️ Book the best tours and activities here.

🚗 Compare and rent a car at the best price here or hire your transfer here.

📖 Get your Spain travel guide here.

💚 Book your travel insurance here.
3. Warm up with a Cup of Hot Chocolate and Churros: a typical Spanish method to fight the cold ☕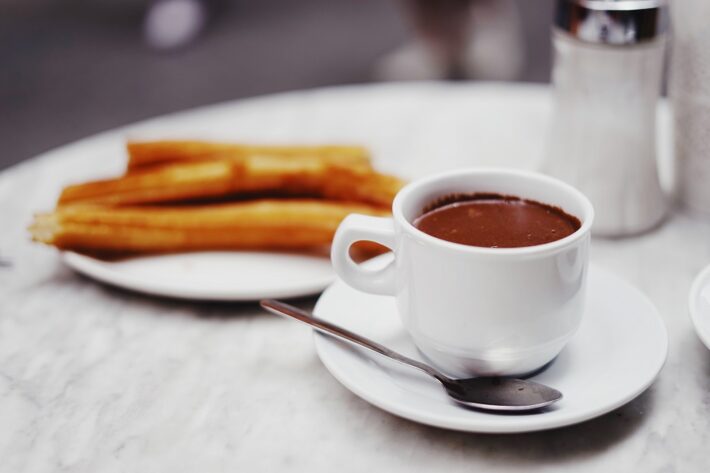 Another idea of things to do in Malaga on a rainy day: Have some hot chocolate with churros! Churros is a deep-fried dough snack really popular in the whole of Spain. So, if you want to be like a local, have a break and order some churros! If you don't like hot chocolate, you can also have them with coffee. My favourite "churreria" in Malaga is the Cafe Casa Aranda, located in Calle Herrería del Rey, 3. A classic!
4. Watch a V.S.O.E. Movie in Cinema Albeniz 📽️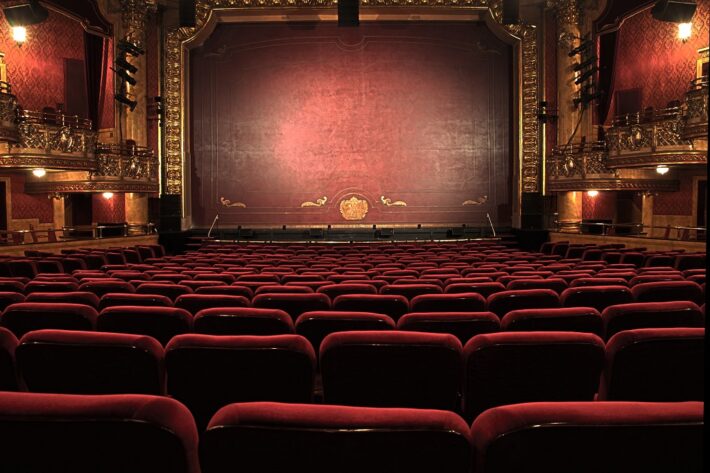 Watching a good movie is a great way to spend your time on a rainy day in Malaga. Most movies in Spain are, of course, in Spanish, so if you know the language you can watch any movie anywhere. But if you don't, we also have an option for you: Check for V.S.O.E. next to the movie title. It means that it's in the original language with Spanish subtitles.
So if you are in Malaga Old Town and it starts raining, go to the historical Albeniz cinema, where you will find many international films. It's right next to the Roman Theatre, so you cannot miss it! 3, 2, 1…Action!
5. Discover Malaga gastronomy: Join our Traditional Wine and Tapas Tour! 🍷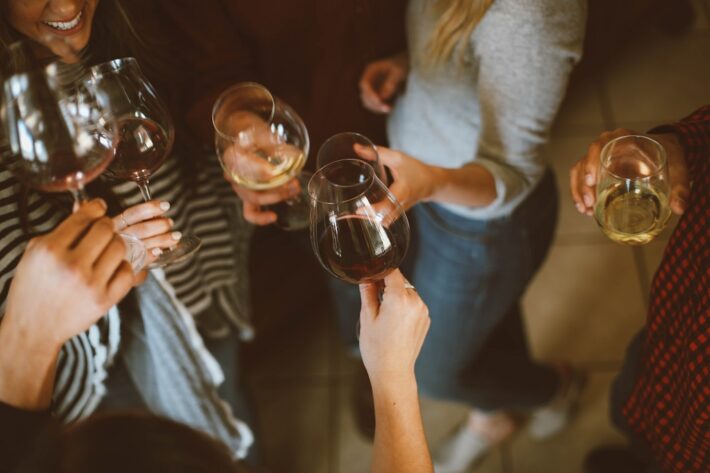 What to Do in Malaga on a Rainy Day? It's raining and you are hungry… Perfect combination! That means that you have time for enjoying a long Spanish meal. Spanish people don't like to rush, especially when going out for Tapas, so you shouldn't either.
Take your time, have a lovely conversation with your travel buddy, and try the famous sweet wine of Malaga. Even better if you also order some tapas: Jamon Iberico, porra, croquetas, manchego cheese, albóndigas – I'm sure you'll love them.
But if you like to have a real Spanish culinary experience, join our traditional tapas and wine tour! We will show you the local way: how we do, what we order and our favorite wines. You cannot miss this amazing opportunity where you can also meet other travelers if traveling alone.
6. What to Do in Malaga on a Rainy Day? Go Shopping! 🛍️
When the sky is cloudy and you don't feel like going sightseeing, go shopping! A good bargain can brighten the day.
The best place for shopping like crazy in the old town is the famous Calle Larios. Take advantage of the usually cheaper Spanish prices in your favorite stores! Here you will find a lot of clothing, make-up, shoes and other accessories.
Also, if you like shopping centers or malls, check Centro Larios and El Corte Ingles in Malaga City Centre. A bit further, but very well connected with the train, you will find Plaza Mayor, the biggest shopping center in Malaga, with more than 150 shops and a luxury outlet!
But, of course, my personal advice as a food lover is for you to visit the Atarazanas market! The market offers fresh fish, seafood, local fruits and vegetables at incredibly low prices, goat cheese, olives, and Iberian ham. Located in Malaga's historical shipyard, it's the best place to buy fresh local products and souvenirs for your foodie friends. Hide from the rain in one of Malaga food lovers' paradises!
7. Learn to cook typical Andalusian dishes with our simple recipes
Local cuisine is one of the best ways to discover a new culture. Andalusian cuisine is known for its long list of delicious dishes and its simplicity.
Take your umbrella, go to Atarazanas market and buy the fresh products you need. Run home and cook something yourself. You don't know any easy Andalusian recipe? Check my post about traditional Andalusian dishes that even an amateur can cook. ¡Buen provecho!
Also, if you still don't know where to start, you can look for some cooking classes in Malaga – there are plenty of them! Learning how to prepare Andalusian traditional food is the best souvenir you can bring to your beloved ones.
8. Rain in Costa del Sol? Go to a Live Music Concert!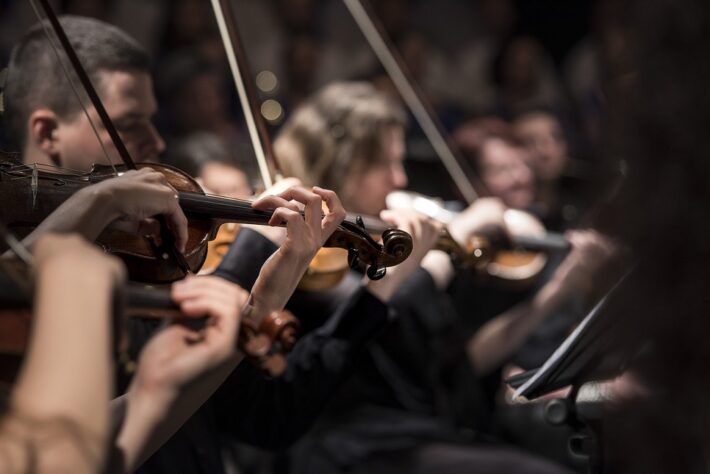 Another thing to do in Malaga on a rainy day is listen to live music! When it's sunny (almost every day) you will find plenty of good street musicians in the old town. But what to do if it is raining in Malaga and you want to enjoy a nice music experience? Again, there are plenty of choices:
If you like classical music check out who is performing at Cervantes Theatre, home of Malaga Philharmonic Orchestra. At Teatro Cervantes you will find concerts, ballets, theatre and many other quality performances.
If you love jazz, try Clarence Jazz Club or the Wall bar at Vincci Posada del Palacio hotel. Another great venue is Velvet Club, which hosts many different concerts. So, you might find something new and exciting. If you are into pubs and nightlife, check out ZZ Pub which is very popular among the locals and tourists for its alternative music performers. You will totally forget about Malaga unusual bad weather here!
9. Into sports? Watch an Unicaja Malaga Basketball Team Match ⛹️
Everyone knows that Spanish people love football but, hey! we love basketball as well! If you're a basketball enthusiast, you should check the José María Martín Carpena stadium, home of the Unicaja Malaga Baloncesto Team.
You can take a look at the game calendar here. If you're lucky, you'll see world-famous basketball teams like Real Madrid or Barça, playing against the Malaga Basket team, which is actually one of the top 6 teams in Spain!
10. And finally…my favorite thing to do in Malaga on a rainy day: Relax in the Arabic Baths 🛀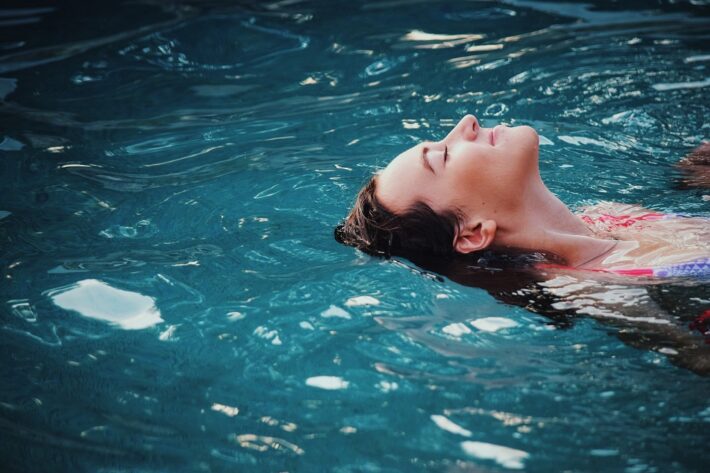 This is, without any doubt, my favorite thing to do in Malaga when it's raining. If you want to relax and leave your troubles behind, go to Hammam Al Andalus Malaga. It will be an unforgettable cleansing and rejuvenating experience in the city's magical Andalusian Arab Baths.
There are many different choices and treatments: from the 90 minutes tour between hot and cold water springs and steam rooms, to massages and beauty treatments. Check all their services here and enjoy a mystical experience.
---
So, this is my list of the top 10 things to do in Malaga on a rainy day! Don't let the bad weather let you down, as you can see, there are plenty of things to do in the capital of Costa del Sol even if it's raining.
Even so, keep in mind that it's usually sunny in Malaga – so, book your trip and start exploring what to do in Malaga. Don't forget to check out our different original tours and experiences here!
For more tips and useful info about Andalusia, Seville, Malaga or Granada, stay tuned and subscribe to our Andalusia travel blog. Enjoy!