Looking for the best Spain packing list for your vacation? Here it is! We are sure you don't want to forget any travel essentials for your Spanish visit and you might have some doubts about important things like what to wear, what to bring, and what NOT to bring to Spain.
That is why Oh My Good Guide has created this ultimate packing list for Spain that will help you get ready for your next trip to Southern Europe! Have a look at what to pack for Spain, especially if you are coming to Spain for the first time:
What to pack for Spain?
Note: Saving or printing our Spain packing list will save you a lot of time and you will make sure you don't miss anything out. So… Let's start!
1. Documents and money
When packing for your holidays in Spain, these are probably the most important things you should never forget:
Passport. For international travel, you might need your passport. Those traveling with children should definitely take their birth certificates with them. For trips abroad with only one parent, the notarized consent of the second parent for the child to cross the border is usually added to the list of documents.
Tickets. They are needed if you go on the road by plane, bus or train. Most transport companies sell tickets online. You don't even have to print them, just open the ticket on your smartphone.
Money. Cash and/or bank cards. It is imperative to check whether the card will be active abroad. The second option is to change the currency, which is not always convenient in the case of a large amount.
Travel insurance. It is also advisable to photograph the insurance on the phone so that the number of the insurance policy is visible.
In addition, if traveling by car, don't forget your driver's license, tech. passport, vehicle technical inspection coupon and the car insurance policy.
2. Some medicines
A first aid kit comes in handy quite often while traveling: that is why we decided to place it on this packing list for Spain. Having your own first aid kit in your travel suitcase will help you feel confident anywhere in the world: from a small village in the mountains to a sandy beach at the seaside. It is necessary to collect a list of medicines responsibly, so as not to forget anything, because it is not always possible to urgently purchase a drug abroad (either there is no pharmacy, or the medicine is issued only by prescription).
Medicines you can take with you when traveling by bus, car, train, or plane to Spain:
Remedies for diarrhea, bloating, poisoning.
Pain medications.
Antipyretic drugs and drugs that relieve the symptoms of SARS.
Allergy pills or syrup.
Creams and ointments for stretching, injuries, insect bites.
Remedies for sunburn.
Individual list of drugs for chronic diseases.
Plaster, bandage, cotton wool.
Ear/eye drops.
Spanish pharmacies usually dispense prescription drugs, and a good hotel will probably have a doctor's office with medicines for all occasions. However, it will still not hurt to pack a small first aid kit for the trip, especially if you are traveling with a child or have chronic diseases.
Another travel hack to make life easier: as practice shows, it is better to collect 2 first-aid kits. Put the essentials in one: for diarrhea, allergies, insects, and keep it in your carry-on bag. All other medicines should be packed separately.
3. Best clothing to pack and what to wear in Spain
What to wear in Spain – Clothes to pack for Spain:
Have a look at our Spain packing list regarding clothing, especially for summer and spring:
several light T-shirts, tops;
city shorts;
trousers or jeans;
for the female a pair of summer dresses or skirts;
light blouses /shirts for men. A couple of pieces will be quite enough;
a blouse with sleeves for the evening (required!), a sweatshirt or sweater will do.
clothes for the hotel. What you will wear around the hotel and in the room;
lightweight and comfortable clothing for going to the beach. It is better if it is loose and made from natural fabrics.
Underwear;
Socks;
Sleepwear.
If you are going to Spain in winter or autumn, then clothing should be warmer. All summer clothes from the packing list above can be discarded altogether in favor of a few warmer jackets, sweaters, shirts, and trousers. You will also need a jacket, preferably waterproof and windproof, from October to April in Spain, when rains and windy weather become more frequent. Scarf, gloves, and a hat are a good idea if traveling to Northern Spain in winter.
4. Footwear for your holidays in Spain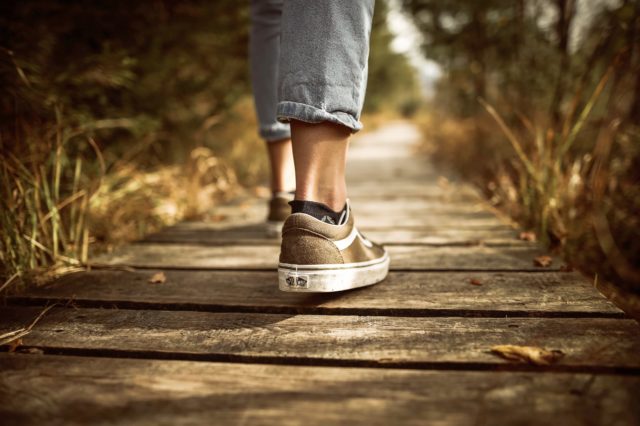 The next item on our packing list for your holidays in Spain is footwear:
We do not recommend taking a lot of shoes, since they can take up too much space in your suitcase.
moccasins, light sneakers, trainers, or comfortable slippers for long walks around the city and excursions. It is better to go on vacation in these shoes, because they would take up the most space;
footwear for going out. For women, wedge shoes are the most convenient to walk on the cobblestone streets of Spain. For men, the same moccasins are quite suitable.
sandals and/ or flip-flops (in summer)
5. Chargers and electronic devices
For a comfortable journey from gadgets, a mobile phone with Internet access is enough
A camera and/or a video camera at your discretion, if any, then also underwater
Chargers for all equipment
Portable power banks will help to make the trip as convenient as possible and to be always in touch
Headphones
Grab an extra memory card
TIP: Prepare your smartphone for the trip: download the necessary maps and a translator that works without the Internet. You can also save all the necessary sites to bookmarks.
Another TIP: If you are already planning what to pack for Spain, then start planning the activities to do during your trip. Spain is a touristic country so it is better to always book in advance:
DISCOUNTS AND RECOMMENDATIONS FOR YOUR TRIP

✈️ Find the cheapest flights, train or bus tickets here.

🛏️ Get up to 15% discount on your hotel by booking here.

🏛️ Book the best tours and activities here.

🚗 Compare and rent a car at the best price here or hire your transfer here.

📖 Get your Spain travel guide here.

💚 Book your travel insurance here.
6. Beachwear packing list for Spain: what to wear
The main beachwear you can't forget on this packing list for Spain is:
Swimwear for men. Most Spanish men use swimming shorts, you won't find many tight bathing trunks
Swimsuit for women. You can take two, as one may not be dry before the next trip to the beach.
Sunscreen or lotion with a protection factor of at least 30, preferably one that is water-repellent
Small beach towel. It is very useful to pack a small microfiber towel for the beach because hotels do not normally provide them.
Headwear – panama hat, cap, bandana…
7. Personal hygiene products
If you are thinking about what should be on your Spain packing list, personal hygiene products are a must-have when packing for your holidays. Don't forget to put the following items on your beauty case:
toothpaste and brush
shaving accessories (for those who need them)
nail clipper
hairbrush
deodorant (preferably solid)
wet wipes
disposable handkerchiefs
shampoo and shower gel (2 in 1) in probes or a small tube
air conditioner
body and/or face cream
makeup
and your favorite fragrance!
8. Cosmetics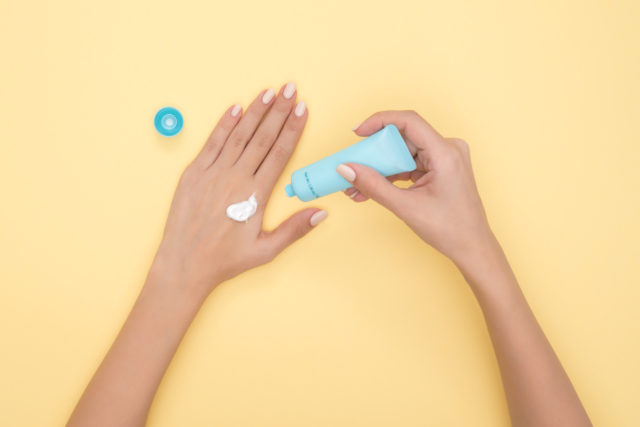 What to bring and not to bring to Spain regarding cosmetics? Try to keep it simple:
toothpaste and brush
some cotton swabs and discs,
sponge;
pocket mirror;
moisturizing cream;
makeup (lipstick or lip gloss, eyeliner, eye mask, foundation);
makeup remover;
feminine hygiene products;
TIP: If your skin is sensitive to climate and nutritional changes or requires special care, take all your daily cosmetics with you. You can take containers up to 100 ml (max 1 liter in total) and disposable wet wipes with you to the cabin in your carry-on baggage, while larger ones will have to be packed in a checked suitcase.
9. What to bring to Spain: Accessories
The best accessories to pack for Spain are:
Sunglasses.
Beach bag or regular city backpack.
Umbrella.
Some disposable plastic bags (they will always come in handy on the road)
If you plan to visit the islands, make sure to take a mask and breathing tube with you: off the coast of the Spanish islands, the water is clean and with great marine life.
10. Board games
Do you know why we decided to place board games on this packing list for Spain? It would seem a trifle, but board games are always welcome when you spend the day at the beach, to have more fun while you wait at the airportor in a rainy evening! Card games are the best thing to pack as they don't take up much space. Try card decks like Mafia, Uno, Dixit or Magic: the Gathering!
Other useful tips for your Spain packing list
Don't pack so much that you don't have any space for souvenirs left.
Bring a scarf for the plane in your carry-on.
Place heavy items at the base of your baggage.
Carry a reusable water bottle
Always wear your bulkiest clothing
What NOT to bring to Spain for your holiday
Hairdryer: you will find it in most hotels and holiday apartments
Money belt: it is too obvious for thieves!
Too many clothes: remember you can always wash them during the trip
---
What aren't you traveling without? And which things do you take with you on a trip, but in the end do not use? In this packing list for Spain, we named 10 things that you should never forget when packing your suitcase, so we hope to have helped you remember everything you need to bring with you on your vacation.
Share your thoughts in the comment section below, and don't forget to check out our tours and creative experiences if you are traveling to Spain. Subscribe to our newsletter if you want to stay tuned!
Have a nice trip to Spain and try to pack light! ✌️