Have you ever heard about Malaga Wines? Are you visiting Malaga and want to know everything about its exquisite wines and which wines to taste? This region has a long and fascinating history of wine-making dating back to the Phoenicians. Over the centuries, Malaga has become a well-established wine-producing region with a range of unique wines that are appreciated worldwide.
In this post, we'll delve into the designations of origin, history, and types of Malaga wines that make it such a renowned wine destination.
Designations of Origin (DO) of Malaga Wines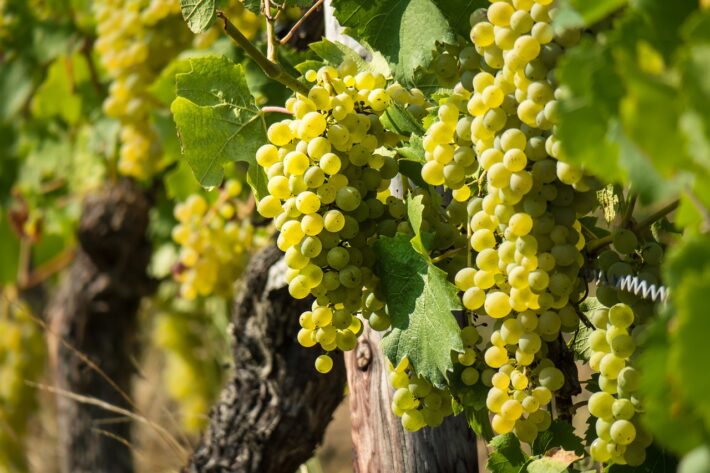 Málaga region, located in southern Spain, has 3 designations of origin (DO) that protect and regulate the production of its wines. These designations of origin ensure that the wines of Malaga meet certain quality standards and that they are produced using traditional winemaking methods.
There are three main designations of origin for the wines of Malaga:
D.O. Málaga:
The D.O. Málaga is the oldest and largest designation of origin in the region. It covers the entire province of Malaga and is known for its sweet, fortified wines made from the Pedro Ximenez and Moscatel grapes. These wines are often enjoyed as a dessert wine and are characterized by their rich, complex flavors and aromas.
D.O. Sierras de Málaga:
The D.O. Sierras de Málaga is a relatively new designation of origin, established in 2001. It covers a smaller area of the region, including the mountainous areas of Malaga, and is known for its dry, red, and white wines. The region's mountainous terrain and cooler climate create a unique microclimate that produces high-quality wines with distinctive flavor profiles. The DO Sierras de Malaga is home to a range of grape varieties, including Tempranillo, Syrah, and Cabernet Sauvignon. The wines from DO Sierras de Malaga are characterized by their fruity aromas and flavors, which are enhanced by the unique terroir of the region.
D.O. Pasas de Málaga:
The D.O. Pasas de Málaga is a sub-designation of the D.O. Málaga and is dedicated to the production of wines made from raisins. These sweet wines are made using the same Pedro Ximenez and Moscatel grapes as the D.O. Málaga, but the grapes are dried in the sun before being pressed, which concentrates their sugars and flavors. The resulting wines are incredibly sweet and rich, with a distinct taste of raisins.
Each of these designations of origin has its own unique set of regulations and requirements for winemaking, which ensure that the wines produced under each DO are of the highest quality. For example, in the D.O. Málaga, wines must be made from at least 85% Pedro Ximenez or Moscatel grapes, and the wine must be aged for a minimum of two years in oak barrels. Similarly, in the D.O. Sierras de Málaga, winemakers must use a minimum of 85% of local grape varieties, and the wines must be aged for a minimum of three months in oak barrels.
All in all, the designations of origin of Malaga wines play a crucial role in protecting and regulating the production of the region's wines. By ensuring that wines meet certain quality standards and are produced using traditional winemaking methods, these DOs help to maintain the unique character and quality of Malaga wines. Whether you're a fan of sweet, fortified wines or dry, red, and white wines, there's something for everyone in the world of Malaga wines.
History of Malaga Wines
Malaga has a fascinating history of wine-making dating back to the Phoenicians who first settled in the area around 1100 BCE. The Phoenicians were followed by the Romans, who recognized the region's potential for wine production and established vineyards throughout the area. The Moors, who ruled the region for over 700 years, further developed the wine industry in Malaga, bringing new grape varieties and refining the winemaking process.
During the 16th and 17th centuries, Malaga's wine industry flourished, and the region became one of the most important wine producers in Spain. The wines from Malaga were particularly sought after in England, where they were often consumed as dessert wines. The English even went as far as creating a special glass, known as the "Malaga glass," to drink these sweet wines.
The wine industry in Malaga experienced a decline in the 19th century due to a combination of factors, including the phylloxera epidemic that ravaged vineyards across Europe. However, the industry was revived in the 20th century with the establishment of the DO Malaga in 1933, and the DO Sierras de Malaga in 2001.
Types of Malaga Wines
Malaga is home to a wide variety of wines, each with its unique characteristics and flavor profiles. The most famous types of Malaga wine are the sweet fortified wines, which are made by adding grape spirit to the fermenting must, and the naturally sweet wines. However, something many people don't know is that the Malaga region also produces a range of still wines, including red, white, and rosé.
Let's explore the different types of wines produced in Malaga:
Malaga Sweet Wines: D.O. Malaga
Fortified and unfortified wine types
The D.O. Malaga covers two main categories of wines, fortified or "Liqueur Wines" and unfortified or "Sweet Natural Wines".
Liqueur wines are fortified by adding concentrated must or made-from-wine distilled alcohol, increasing the alcohol volume between 15% and 22%.
Naturally sweet wines are made from over-ripened grapes and have a minimum alcohol content of 13% volume. Unlike fortified wines, their alcohol content comes exclusively from the fermentation process. These wines normally require oak aging.
Varietal classification
The varietal classification is based on whether the wine is made from Pero Ximén or Alexandria Muscat. Regarding the grape varieties, we have the following types of Malaga wine:
Pedro Ximénez (PX): This is one of the most famous wines produced in Malaga. PX is a sweet, dark, and syrupy wine that is made from sun-dried Pedro Ximénez grapes. The grapes are dried in the sun for several days to increase their sugar concentration, resulting in an intensely sweet wine with flavors of raisins, figs, and dates. PX is usually served as a dessert wine and pairs well with chocolate, nuts, and strong cheeses.
Moscatel: Another famous fortified wine from Malaga is Moscatel, which is made from the Muscat of Alexandria grape. Moscatel is a sweet wine with flavors of apricots, peaches, and honey. It is a lighter and more delicate wine than PX and is often served as an aperitif or with desserts such as fruit tarts or crème brûlée.
Pajarete: This is a fortified wine that is made from a blend of Pedro Ximénez and Moscatel grapes. Pajarete is a dark, sweet wine with a higher alcohol content than PX or Moscatel. It has flavors of dried fruit, spices, and nuts and pairs well with savory dishes such as stews, roasted meats, and blue cheese.
Vino de Naranja: This is a sweet, orange wine that is made from the Moscatel de Alejandría grape and flavored with orange peel. Vino de Naranja has a bright orange color and is sweet with flavors of orange, honey, and spices. It is often served as an aperitif or with desserts such as orange cake or cheesecake.
Sugar content classification
Depending on their sugar content, the Malaga wines covered may be called:
sweet (when the sugar content is greater than 45 g / l)
semi-sweet (if the sugar content is between 12 and 45 g / l), 
semi-dry (when the amount of sugar is between 4 and 12 g / l) 
dry (amount of sugar less than 4 g / l).
Malaga sweet wines' color classification
The color of the wine is determined by the ageing process and whether it has undergone the addition of arrope, which is a boiled concentrated must. The different color categories include Dorado or Golden, Rojo dorado or Rot gold, Oscuro or Brown, Color, and Negro or Dunk.
Malaga Dry Wines: D.O. Sierras de Málaga
a. Red Wines: red wines from this designation of origin are made from a blend of grape varieties such as Tempranillo, Syrah, Cabernet Sauvignon, and Merlot. The red wines from this region are medium-bodied and have flavors of red and black fruits, spices, and a balanced acidity.
b. White Wines: The DO Sierras de Malaga is also known for its white wines, which are made from a variety of grape varieties such as Moscatel, Chardonnay, and Sauvignon Blanc. The white wines from this region are crisp and have flavors of tropical fruits, citrus, and flowers.
c. Rosé Wines: Malaga also produces a small amount of rosé wine, which is made from a blend of red and white grape varieties. The rosé wines from Malaga are pale pink in color and have delicate flavors of red fruits, flowers, and a refreshing acidity.
Wine Tourism in Malaga
Malaga is a popular destination for wine tourism, with many visitors coming to the region to explore its vineyards, wineries, and wine culture. The region has a number of wine routes that take visitors through the most picturesque areas of the Malaga wine country, including the Axarquía and the Serranía de Ronda. If you want to learn about Malaga winemaking culture, here are some ideas:
Winery Visits
One of the best ways to experience wine tourism in Malaga is by taking a winery tour. There are several wineries in the region that offer guided tours of their facilities, where you can learn about the winemaking process, the history of the winery, and of course, taste some of their wines. Some of the most famous wineries in Malaga include Bodegas Bentomiz or Bodega Quitapenas. Many wineries are located out of Malaga city so you will need a car to get there. Make sure to book in advance.
Wine tasting tours in Malaga: wine and food pairings
If you are short on time and can't leave Malaga city, the best option for you is to join a Malaga wine-tasting tour like ours! You will sample different wines from the region and learn about their characteristics, but not only! You will also enjoy the best traditional food paired with our wines. A memorable experience!
Wine Festivals
Malaga is also home to several wine festivals throughout the year. One of the most famous wine festivals in Malaga is the Feria de Vino, which takes place every August and features dozens of wineries from the region. The festival also includes live music, food stalls, and other cultural activities.
Malaga Wine Routes
Malaga has several wine routes that can be self-guided or guided by a local expert, and that usually include stops at several wineries and other cultural attractions such as museums and historical landmarks. The most famous wine route in Malaga is Ruta del Vino y los Pueblos Blancos.
---
As you can see, Malaga's wines have a rich history and a unique character that is appreciated by wine lovers around the world. You have to taste the region's sweet fortified wines, such as Pedro Ximénez and Moscatel, which are particularly famous for their intense flavors and aromas; but also the still wines, including reds, whites, and rosés, are characterized by their fruity and floral notes. Finally, if you want to discover more about these wines and you are visiting Malaga, make sure to include our wine tour in your itinerary!
Here you have some other recommendations for your trip to Malaga:
DISCOUNTS AND RECOMMENDATIONS FOR YOUR TRIP

✈️ Find the cheapest flights, train or bus tickets here.

🛏️ Get up to 15% discount on your hotel by booking here.

🏛️ Book the best tours and activities here.

🚗 Compare and rent a car at the best price here or hire your transfer here.

📖 Get your Spain travel guide here.

💚 Book your travel insurance here.