The protection of the environment is the no1 topic these days, but how we can achieve that on our vacation? Spain is one of many European countries that are leading the way in Ecotourism, and what better way to enjoy holidays whilst being sustainable and green? Let's find out how to make ecotourism possible in Spain, and more specifically, in the Andalusia region.
"Ecotourism is the responsible travel to natural areas that conserves the environment, sustains the well-being of the local people, and involves interpretation and education" 

TIES, 2015
In Andalusia, you will find an interesting mix of conventional and alternative tourism not only in the big cities but also in the countryside. Before you grab your passport, we've rounded up 10 useful ways you can go green during your traveling in Andalusia – give it a try, it's easier than you think!
1. Before You Go: Pack Light & Do Research for Eco-tourism in Andalusia
Green travel starts before you even leave your own home.  This may seem insignificant, but packing light has a huge environmental impact.
If let's say you pack just one suitcase instead of two that means the plane will weigh 50lbs less, the bus you ride or the car you drive will be just as light, and each one of those changes means the fuel consumption will also be less.
If you have a flexible schedule is also a really good idea to travel in the low season. The destinations are often as beautiful, if not more because of all the greenery. Also is cheaper to travel off-season and at the same time, you can see locals' everyday life.
Reading and searching online about your trip is a really important eco-tourism in Andalusia. You can save some time and you can be more ready. In case you are not an organizing person you can always book a tour with a local 😉
2. Transportation: Explore Andalusian Cities on Foot or by Bike
Can there be a better way to explore a destination than walking your way around? Taking walking tours of the city or beach resort enables you to admire the sights, sounds, and scenery first-hand, as well as mix with the locals and experience their culture in a more detailed way.
Malaga, Seville, and Granada are some of the most beautiful cities of Andalusia which you can explore only by walking around or cycling. The oldest part of those cities consists of full of life narrow streets from the Moorish times.
If you are in the mood for some exercise renting a bike is always a good idea. For example, Seville has the best bike lane in Andalusia and the main boulevard of Malaga is an ideal place for cycling, as well as its seaside.
3. Buy Local Products: Visit the Local Markets in Andalusia
Another good tip to follow about ecotourism in Andalusia and about traveling abroad, in general, is visiting the local markets. Buying locally-grown fruits will not only taste better, but their CO2 footprint will be a lot smaller than that of fruit flown over from a different continent.
The local markets like the Atarazanas market at Malaga can offer you a huge variety of fresh fruits, vegetables, and fish at really affordable prices. You can also visit the Market of San Agustin in Granada or Lonja del Barranco in Seville.
The same goes for clothing and souvenirs. Locally-made items don't have to be shipped from across the world. Plus, purchasing these items contributes to the country's economy and supports small businesses. And who doesn't love authentic souvenirs?
You can also book one of our drawing lessons where you will learn how to sketch and paint your own postcards and at the same time you will explore the beautiful city of Malaga with a local.
4. Ecotourism and Accommodation: Stay at a Green Hotel
Perhaps one of the most influential tips for eco-friendly travel is supporting sustainable businesses. There are many eco-friendly hotels/hostels popping up all over Andalusia, which make great choices to help offset those emissions you caused by getting to the travel destination.
These accommodations make their mark on the environment by ensuring they do the following:
Responsibly use electricity/heating/cooling
Reduce the amount of water wasted
Build establishment in stable locations that are not prone to flooding and don't damage the ecosystem
Promote environmental practices like beach/forest cleanup activities
Have a look at our tips to find the best accommodation and many other activities offered by locals:
DISCOUNTS AND RECOMMENDATIONS FOR YOUR TRIP

✈️ Find the cheapest flights, train or bus tickets here.

🛏️ Get up to 15% discount on your hotel by booking here.

🏛️ Book the best tours and activities here.

🚗 Compare and rent a car at the best price here or hire your transfer here.

📖 Get your Spain travel guide here.

💚 Book your travel insurance here.
5. Reduce, Reuse, Recycle: Basic Principles of Ecotourism in Andalusia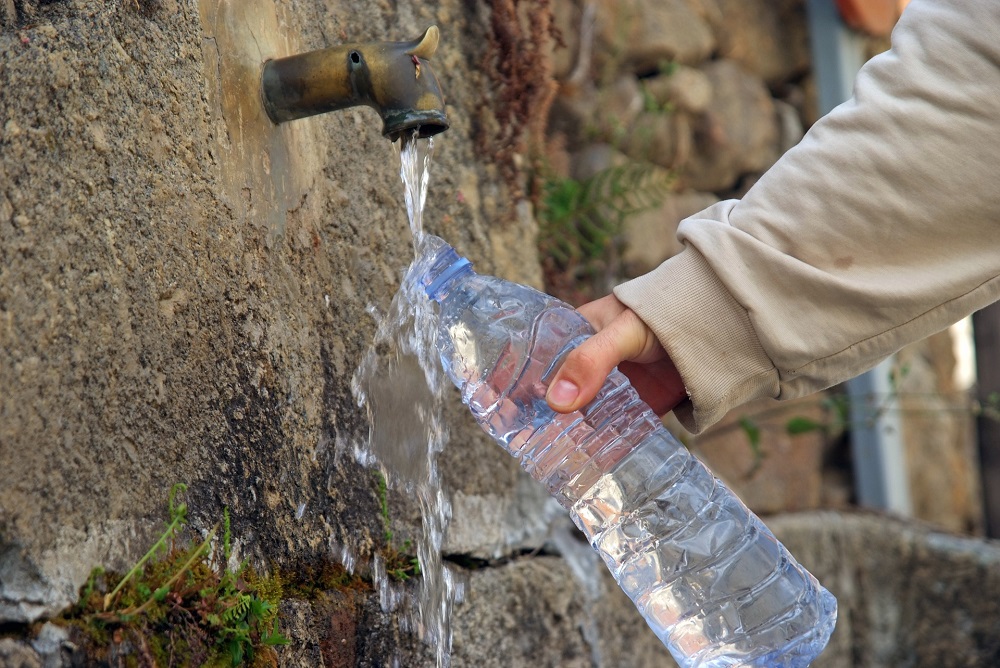 Put some effort into recycling. The vacation is for relaxing but we can still respect and protect the environment. Not every place you visit will have a conveniently located recycle bin.
You may have to ask someone, walk an extra block, or save it for your return trip home. In the cities of Andalusia, you can easily find bins for every kind of recycling.
Another good idea for you to be zero-waste is to use your own reusable water bottle and fill it up at the hotel. If you're going somewhere without potable water, be sure to recycle the plastic water bottles that you are going to buy.
That way you protect the environment and you save some money. This tactic can also be really useful for coffee lovers who can bring their own cups on their trips.
6. Try a Tour with a Local: Book a Tour With Us
Find a local company and book a tour. This is a huge part of ecotourism in Andalusia and it will guarantee you an amazing experience. Why? Local guides know all the best haunts in their city and can provide insider access that enables you to experience a destination like a local.
By booking a tour with a local guide you are not only enhancing the local economy but also learning more insights, stories and fun facts about a place. Those tours can also guarantee you the best company for your trip as you can meet many new people.
Oh My Good Guide is one of those local tour companies.  If you are visiting Andalusia and you don't want to be a typical tourist but want to know how people in Malaga live for real join one of our tours 😉
7. Hiking at Sierra Nevada: A Paradise for Ecotourism in Andalusia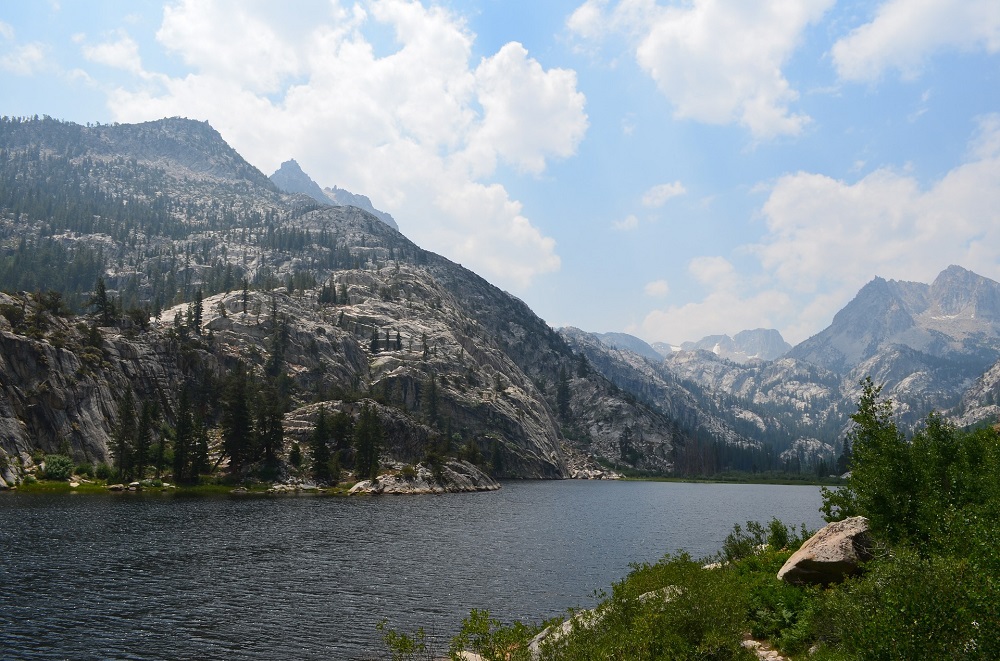 Sierra Nevada is the master of simplicity, of the everyday things that go unnoticed. Its works and towns prove this. That mountain range is a hidden paradise for those who want to enjoy eco-tourism in Andalusia.
The scenery of Sierra Nevada has a highly significant human presence, where the daily grind plays a leading role: white villages, small and rambling, staggered and crossed by rivers that are an unpassable extension of the mountain and its crops.
Sierra's Nevada's national park, known as Alpujarra, is a magical place located on the southern slopes of the most popular mountain range in Spain and offers a wide range of alternatives under the umbrella of eco-tourism.
Activities for relaxation and personal growth, the most carefully chosen wine or, simply, a walk along an authentic cultural landscape standing still in time under the cleanest sky of the Peninsula are only a few of the things that that amazing place can offer.
We cannot overlook mentioning that here is the home of one of the country's most prestigious spas, Lanjaron, and other less-known mineral waters with healing properties.
8. Eat and Drink Like Locals Do: Visit local taverns and wineries
Have your coffee or lunch on the spot. Visit the typical local cafe or small restaurant, because there you will meet local people and their local pride and stories. Avoid visiting international fast food and coffee chains.
They diminish the authenticity of a place. Find restaurants that use local ingredients. Not only will you get a better taste of local cuisine, you'll also help support local agriculture and avoid foods that have to be flown or shipped in, a major energy waste.
If you are planning to visit Malaga we can be your tour guides on that trip full of new tastes. We will visit local wineries and taverns and you will try the homemade and delicious tapas of Andalusia. Book our Traditional Wine and Tapas Tour!
9. Los Cahorros: A river walk near Nerja for Ecotourism in Andalucia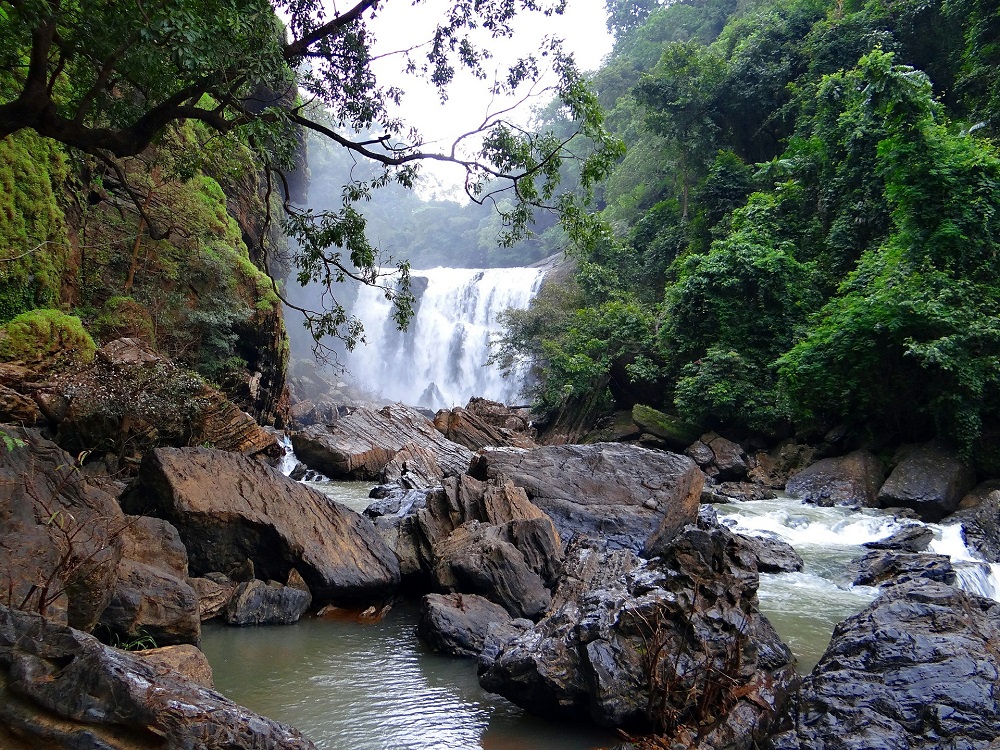 The Chillar River, which means there will be water, is the river of Nerja and it is a natural park. The bold eco travelers that wish to complete the whole route have to cross 8km to get to "Vado de Los Patos" and then back and it's around 6-7 hours.
Although there are a few kilometers to cover, the walk is very satisfying. The scenery you will take in during the walk is more than worth the effort. Remember! You don't need climbing skills to follow that route.
Nerja river walk is a great place to spend your day with your family and friends and come closer to nature. It's also a great way of doing sport while you enjoy the breathtaking scenery. You don't get to see this every day. 
10. Finca Solmark: The Ideal Ecotourism Experience
Finca Solimark is an agricultural paradise located in Carratraca, Malaga province. That place was created in 2018 by a Swedish guy who wanted to change his life and offer something to the community. 
The main activity of the farm is to export olive oil and organic products. However, they also offer other services such as accommodation for visitors in a country house. Finca Solimark disposes of a huge variety of eco-tourism activities as people can participate in many outdoor and cultural experiences.
 Adopting an olive tree, olive oil tasting and bird-watching will bring you closer to the flora and fauna of Andalusia and for sure you will leave like a local.
---
These are the 10 tips for Eco-tourism in Andalusia! The whole point of travel is entertainment and enrichment. Helping the environment should enhance that experience, not take away from it. Don't forget to enjoy yourself and have a lot of fun. For more information about Andalusia read our blog!
Besides, we invite you to discover Malaga like a local with us! Check out our tours and creative experiences, go sightseeing with our amazing guides and find new flavors in Andalusian cuisine with our Traditional Tapas and Wine Tour + Flamenco show!