Heard about Spanish wine but don't know anything about it? It's time to fix it! In this ultimate Spanish wine guide for beginners, you will find everything you need to know about Spanish wines for your next wine holidays in Spain!
Spanish wine is considered among the best in the world and no less than Italian or French. So, if you don't know much about Spanish wines and you want to learn the basics, this Spanish Wine Guide will show you all about Spain Wine!
At Oh My Good Guide we want to help you understand a bit of wine-making history in Spain, wine regions map, Spanish wine classification, types and top recommendations for each wine type (even with food pairing!)
Curious? Let's start!
Spanish Wine Guide: Brief history
To begin with, the first traces of winemaking in Spain, appeared several thousand years before our era. With the emergence of the Greek colonies in the Spanish lands, grapes were systematically cultivated. Later, the Romans mass-produced wines in Spain and distributed them throughout the Mediterranean. The Arabs who came after practically did not develop winemaking and made wine only for medical purposes.
Later on, in the 16th century, Spanish wine began to be sold abroad. At the end of the 18th century, there was a new upsurge in winemaking – during these years such famous wine houses as Osborne and Garvey appeared. In the early 20th century, the growth of the Spanish wine industry was held back by wars.
In the 80s and 90s, another round took place in the wine industry, in particular, requirements for the quality of wines increased in many areas. Today, Spain produces a variety of wines in character and style from numerous local and international varieties. And in this guide to Spanish wine, you will learn about the most popular and important wine regions for Spain as well as the world.
Spain Wine Regions Map
Let's have a really quick overview of the main Spain wine regions before we proceed with the Spanish wine types or classification, our top Spain wine bottle recommendations and food pairing. Keep reading this Spain wine guide until the end if you want to discover all that and go directly from beginner to advanced level!
RIOJA WINE REGION
The first in our Spanish wine guide is the Rioja wine region. Rioja is perhaps the most famous Spanish wine both domestically and internationally. Rioja's main pride is the aged red wines from the Tempranillo grape variety. You can find Rioja wines in a large assortment in any supermarket in Spain, prices start at 2-3 euros per bottle, and for 6-8 euros you can buy quite good wine.
CATALONIA WINE REGIONS
– Kava DO
A famous Spanish sparkling wine produced almost entirely in the Penedès region near Barcelona. The traditional method of champagnoise, combined with the local Xarel·lo and Macabeo varieties and climatic conditions, have made cava the most exported sparkling wine in the world. The main reason is the price: kava costs several times cheaper than champagne of the same quality from France.
– Priorat DOQ
Priorat red wine has seen a great resurgence in production over the last decade and has burst into the world elite. For a long time, many of these extremely steep slopes had been abandoned but they are actually home of the oldest vines in Europe. The black schist and quartz soil (known locally as Llicorella) is resistant to the vine disease phylloxera, so these vines were spared when the pest ravaged the vineyards of Europe.
More tart and rich than Rioja, with a character with a powerful fruity aroma, Priorat wines are produced with Garnatxa and Carinyena grapes.
CASTILLA Y LEON WINE REGIONS
– Ribera del Duero DO
This is one of the most famous and most respected wine regions in Spain  It is home to Spain's most famous winery Vega Sicilia and its wines are based on Spain's most famous grape, Tempranillo (at least 75% of the wine must be comprised of Tempranillo).  
– Rueda DO
This tiny little DO between Ribera del Duero and Portugal is a region where white, light, dry wines made from Verdejo flourish.  You will often see a little Sauvignon Blanc blended in as well.
CASTILLA-LA MANCHA WINES
– Toro DO
This region has seen rapid growth as of late.  After becoming a DO in 1987, this region had four wineries established here, but now, there are around 40 wineries making wine here, like Vega Sicilia. Tempranillo, Malvasia, and Garnacha grapes tend to be dominant in the region.
GALICIA WINES
– Rías Baixas DO
This DO sits right on the border to Portugal along the Atlantic coast. For white wine lovers, we recommend this lively, spicy, and highly acidic with tropical fruit flavours, made with the Albariño grape variety. Fresh fruity wines with floral notes are the perfect drink for a hot Spanish summer day.
– Valdeorras DO
This DO rivals Rías Baixas as the best white wine in northwest Spain.  Made predominantly from Godello, the wines are fresh, light, clean, crisp, and very refreshing.  The influence of the Atlantic Ocean can almost lend a saline-like quality to wines.
ANDALUSIA WINE REGIONS
– Jerez DO (Sherry Wine)
The iconic Sherry Wine comes from Jerez de la Frontera area, in the Andalusia region. Sherry is produced in a variety of styles made primarily from the Palomino grape, ranging from light versions similar to white table wines, such as Manzanilla and fino, to darker and heavier versions that have been allowed to oxidise as they age in barrels, such as Amontillado and oloroso. 
– Malaga DO
Traditional sweet dessert wines in the DO Málaga are made from the Pedro Ximénez and Moscatel white grape varieties. If you are thinking to visit Malaga during your wine holidays in Spain, join our Traditional Tapas and Wine tour in Malaga: You'll experience our amazing food and wine culture like a local!
Spanish Wine types, Classification & Top wine recommendations
The next stop of our Spanish wine guide is the general Spanish wines classification and our best wine recommendations for each Spanish wine type. There are several wine classifications in Spain according to the quality, ageing or colour, so let's start!
1. Spanish Wine classification by quality / designation of origin
Table wines (Vino de mesa) – samples from unclassified vineyards, do not specify the year of harvest and grape varieties.
Local (Vino de la tierra) – indicates the year of harvest, variety and area of production.
Denominación de origen (abbreviated DO) – wines from specific wine regions, each of which has its own regulatory council.
Brand Denominacion de origen calificada (DOCa) – the highest category of wines, assigned only to the best regions. Currently, only two wine regions have this status – Rioja and Priorat (Catalonia).
2. Spanish Wine classification by aging period
Joven – young wine of this year's harvest.
Crianza – wine at least two years of ageing (min. 6 months in oak barrels).
Reserva – wine at least three years old (min. 1 year in oak barrels).
Gran Reserva – wine of at least five years of aging (at least 2 years in oak barrels).
3. Spanish Sparkling wines
– KAVA "the Spanish champagne"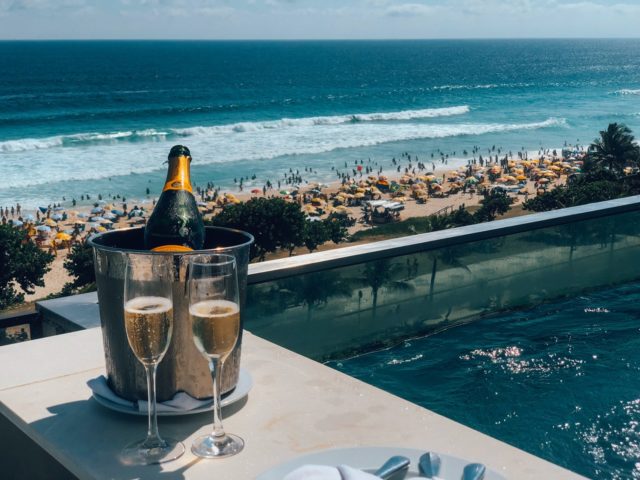 Begin any wine trip in Spain as we do – from Cava. This Spanish sparkling wine made by the classical method was formerly called the "Spanish champagne" because it uses the "Champagne Method", which stipulates that the second fermentation (creation the carbonation), always takes place in the bottle.
It normally comes from the Penedès region, in Catalonia, but can be produced in many other wine regions of Spain, like Rioja, Basque Country, Aragón. So don't be alarmed if it comes across, have a look a the year on the label – the treasure may be buried there!
Our TOP Kava recommendations:
Juve y Camps Brut Reserva – Grapes: 45% Macabeo, 35% Pareyada, 20% Sharel-lo. Refreshing sparkling wine with ripe fruit aroma with hints of citrus. Long aftertaste. Price: ~11,80 euro.
Llopart Gran Reserva – Grapes: 45% Sharel-lo, 40% Macabeo, 10% Chardonnay, 10% Pareida. A very pleasant and refreshing sparkling wine with a rich aroma (with hints of honey and dried fruits) and a slight bitterness. Price: ~14,10 euro.
Agusti Torello Mata Rosado Trepat – Grapes: 100% Trepat. Sparkling rosé wine with a rich berry aroma (strawberry, raspberry, blueberry) with a hint of fresh herbs and licorice. Rich aftertaste. Price: ~11,55 euro.
Cava Wine and Food pairing:
Gambas al Ajillo (Shrimp & Garlic)
Chilled Octopus
Crab Cakes
Poached Lobster
4. Top Spanish Red wines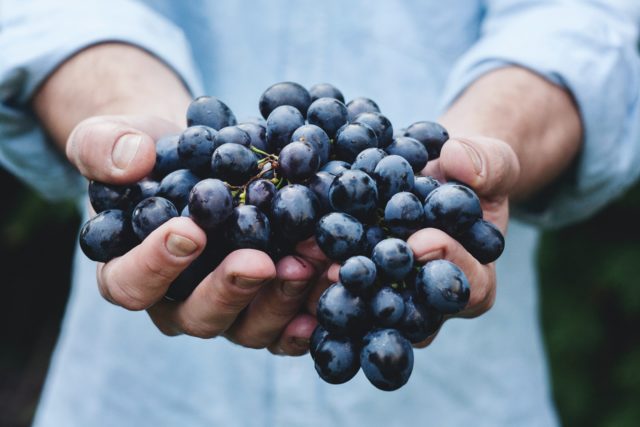 – RIOJA WINES
The harvesting of wine in La Rioja has an ancient lineage with origins dating back to the Phoenicians. Although Rioja can be also white or rosé wine, the most common is to have a red one or "tinto" in Spanish.
In Rioja red wines made from shelled grapes, at least 95% of the Tempranillo, Garnacha tinta, Graciano, Mazuelo and Maturana tinta varieties must be used. In red wines made from whole grapes, this percentage will be at least 85%.
Another characteristic of Rioja Wines is that ageing is carried out in 225-litre oak barrels for a period ranging from 1 to 3 years, and later in the bottle itself for a period of 6 months to 6 years.
Our TOP Rioja Wine recommendations:
Cotino Rioja Reserva – Grapes: 85% Tempranillo, 10% Graciano, and 5% Mazuelo and Garnacha with layers of fruit and herbs. Price: ~25,00 euro.
Bodegas Artevino Rioja Orben – Grapes: Tempranillo-Graciano blend. Full-bodied and tannic with layers of fruit. Price: ~18,00 euro.
Finca Allende Aurus – Grapes: it's an old vines blend primarily of Tempranillo and Graciano. Aurus as golden ratio: balance and harmony. Receives aggregate ratings across vintages and critics of 93 points. Prices: Depending on vintage and availability ~100 euro.
Rioja Red Wine and Food pairings:
Lamb: from roast lamb to tender lamb cutlets grilled
Pork: Chorizo and morcilla (black pudding), jamon (ham) and albondigas (meatballs) making red rioja a good match for more robust tapas.
Cheese, especially hard sheeps' cheeses such as Manchego
Dishes with red peppers and/or pimenton or paprika
Dishes with saffron such as paella or Moroccan tagines
– RIBERA DEL DUERO WINES
Few people know, but wines from Tempranillo are made not only in Rioja. Here the variety calls differently – Tinto Fino, but it's still the same Tempranillo. "Gracefully and juicy" accompanies almost every red from this region. A new level of understanding and knowledge of the wines of Spain. What Vega Sicilia is worth …
Moreover, any cavist (unless you are in a Riohan shop) will immediately settle down for you if you ask for his wine from Ribera.
Our TOP Ribera Wine recommendations:
Protos Reserva – Grapes: 100% Tinto Fino. Cherry-colored wine. Intense fruity and woody aroma with distinct smoky notes. Long aftertaste. Price: ~23,10 euro.
Pago de los Capellanes Reserva – Grapes: 80% Tempranillo, 20% Cabernet Sauvignon. Pomegranate-cherry wine with aroma of red fruits and hints of vanilla, coconut and licorice. Price: 30,45 euro.
Pesquera Reserva – Grapes: 100% Tempraniyo. Cherry-red wine with rich aroma of black fruit and iris. Velvety taste. Price: 28,20 euro.
Ribera Wine and Food pairings:
Char-Grilled Filet Mignon
BBQ Pork Tenderloin
Roasted Rack of Lamb
Serrano Ham
– PRIORAT WINE
A good reason to forget about Rioja and Tempranillo for a little bit. Dense, concentrated, slightly sweet and made mainly from Garnacha grapes. It's probably the number 1 in quality and level of top wines. It is in the Priorat where some of the most iconic wines of Spain are made – for example, Ermita Alvaro Palaciosa (L'Ermita, from 1000 euros per bottle!).
However, you can still get some good budget alternatives to wines from Priorat can be the products of the neighboring region DO Montsant, which was recently recognized as the best in Spain in terms of price-quality ratio.
Our TOP Priorat Wine recommendations:
A. Palacios Camins del Priorat – Grapes: Cariñena, Garnacha, Cabernet, Syrah. Cherry-colored wine with an aroma of fresh red fruits (cherry, plum, raspberry) with a hint of spices. Price:14,60 euro.
A. Palacios Les Terrasses – Grapes: 50% Carignena, 40% Garnacha, 10% Cabernet Sauvignon. Balanced wine with fruit aroma and skin tones, licorice. Long aftertaste. Price: 27,65 euro.
Priorat Wine and Food pairings:
Braised Oxtail
Smoked Beef Brisket
Venison Tenderloin
Braised Pork Cheeks
5. Top Spanish White wines
– ALBARIÑO WINE
Almost all bottles will have the name of the region – Rías Baixas. The very west of Spain, the coast of the Atlantic. Because grapes here breathe the ocean. And if you want the sea not to leave you, and peach-lemon brackish spray tickled your face, this is your choice.
Our TOP Albariño Wine choice:
Albariño Pazo de Barrantes – Grapes: 100% Albariño. Light yellow wine with a greenish tint. White fruit aroma with hints of citrus and flowers. Rich fruity aftertaste with light bitterness. Price: ~13,85 euro.
Albariño Wine and Food pairings:
Grilled Octopus
Pan Roasted Cod
Sashimi & Sushi Rolls
Vinaigrette dressed salads
– GODELLO AND VERDEJO WINES
Godello is predominantly found in the Valdeorras and Bierzo subregions. The wines are often aged on the lees and in the barrel, so if you like complex and multi-layered whites, you are welcome. Verdejo is a fragrant white wine produced in central Spain, the region of Rueda. One of the wine symbols of the region.
Our TOP Godello and Verdejo Wine recommendations:
Gotas de Mar Godello – This nerve-white color exhibits a crisp acidity that carries the purposeful flavor of mineral, grapefruit and fresh herbs. A little strict, but cheerful and balanced. A great addition to food. Price: ~15 euro.
Hermanos Lurton Cuesta de Oro Verdejo – Grapes: 100% Verdejo. Bright yellow wine with a rich fruity aroma and a slight hint of tannins. Enveloping taste. Price: ~17,70 euro.
6. Top Spanish sweet and Fortified wines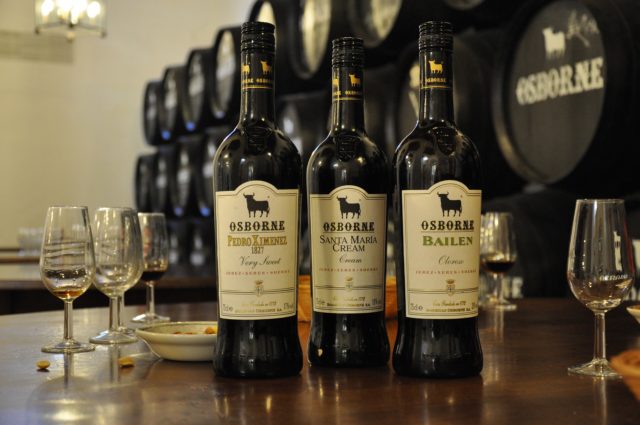 – "JEREZ" or SHERRY WINE REGION
The last (but not least) of our Spanish wine guide! The production region is located south of Seville, near Gibraltar itself. It can be either dry (Fino) or sweet (Pedro Ximenez) and many more. Production technologies are very different from each other.
Basic styles: Fino (dry), Manzanilla (a variety of Fino from the Sanlúcar de Barrameda region), Amontillado (an oxidized version of Fino), Palo Cortado, Oloroso, Pedro Ximénez, Moscatel. But, that is another story to tell… Not trying Jerez in Spain is a crime. So, don't ignore the Spanish wine guide's advice and enjoy a glass of this wine.
Our TOP Jerez or Sherry Wine choices:
Luis Paez – Sherry – Amontillado. Perfect as an aperitif, goes well with cold meats, cold cuts and cheeses. Good price-quality ratio. Price: ~7 euro.
Garvey – Manzanilla Juncal. Manzanilla is called the most elegant aperitif in the world. We serve it well chilled in traditional sherry glasses or in short glasses with ice. Manzanilla Juncal is a delicate, light, dry wine with light gold colour. Very dry in the mouth, but not spicy, fresh, light and round. Price: ~11 euro.
Osborne – Produced in the solera system, it was matured for three and a half years in American oak barrels. It is characterized by a delicate aftertaste of almonds. We serve it very chilled as an aperitif with olives, salted peanuts and pieces of smoked salmon. Price: ~9 euro.
---
Summing up: Spanish wines – fruity, good and inexpensive!
Wines from Spain will surely please any connoisseur. Gourmets will appreciate their bouquet with flavours: tart, sugary, fruity, floral or with notes of cut grass.
This is the conclusion of our guide to Spanish wine for beginners. Choose the Spain wine type that fits you and follow our best wine recommendations. You won't regret it! Finally, if you are coming to Spain to try all your favourite wines, check this list with recommendations to plan your trip:
DISCOUNTS AND RECOMMENDATIONS FOR YOUR TRIP

✈️ Find the cheapest flights, train or bus tickets here.

🛏️ Get up to 15% discount on your hotel by booking here.

🏛️ Book the best tours and activities here.

🚗 Compare and rent a car at the best price here or hire your transfer here.

📖 Get your Spain travel guide here.

💚 Book your travel insurance here.
After that, let us know: What is your favorite Spanish wine? What do you like the most about it? Share your thoughts in the comment section below. And of course, don't forget to subscribe to our newsletter if you want to stay tuned!
Salud! Cheers! ✌️