Planning your next holiday in Spain, but don't want to be the typical tourist? You are lucky! There are plenty of things to do and see in Spain off the beaten path. Take the road less traveled and discover a few hidden gems! In this post, you can find some tips to plan an alternative vacation in Spain and a list of places and routes to follow off the beaten track. Enjoy!
Spain off the beaten path tips: 4 travel keys to organize a different holiday
First of all, let's start with some travel advice to have a perfect off the beaten path vacation in Spain! Making travel plans that are offbeat and truly personalized requires some research and paying attention to the little details. Here you go, some Spain off-the-beaten-path tips to organise an unforgettable alternative holiday!
1. Learn about your off the beaten path destination
The first of our Spain off the beaten path tips is RESEARCH. Whether you're planning a hiking trip, an underwater adventure or a cultural itinerary, it's important to learn as much as you can about your off-the-beaten-path destination. Read ahead of time regarding the cultural norms, current politics, and economic realities of where you are going. Try to learn some basic Spanish phrases for travelers: a little knowledge goes a long way in your encounters with locals and enhances the overall travel experience.
2. Make backup plans
Our second Spain off the beaten path tip is PLAN B. Planning a trip that's off the beaten path means always expecting the unexpected. In addition to your ideal travel plans, make backup plans in case something goes wrong. For example, if you're planning a rock climbing trip, ski vacation, or camp-out, decide in advance what you'll do if the elements turn against you.
3. Find local connections if you can
The third in our Spain off-the-beaten-path tips list is ASK. Do you know anyone who lives in the places you're visiting? Or do your friends and family have any connections there? Knowing a local at your vacation destination opens up a wide range of doors: They might be able to help you find cheap digs to stay in, give you advice, or be willing to give you a tour of their hometown.
4. Live like a local to make the most of your Spain off the beaten path holidays
And finally, the most important Spain off the beaten path tip: GO LOCAL. You can take in all the iconic sights and still live like a local by making time for everyday activities. Set aside some time in your schedule to wander through the locals' favorite park, meet people at the bar or try to make some easy Spanish recipes with ingredients purchased at a local grocery store!
EXTRA TIP: in order to plan your alternative Spanish holidays have a look at the following tips;
DISCOUNTS AND RECOMMENDATIONS FOR YOUR TRIP

✈️ Find the cheapest flights, train or bus tickets here.

🛏️ Get up to 15% discount on your hotel by booking here.

🏛️ Book the best tours and activities here.

🚗 Compare and rent a car at the best price here or hire your transfer here.

📖 Get your Spain travel guide here.

💚 Book your travel insurance here.
Spain off the beaten path itinerary: TOP 10 secret destinations
You have already seen the Alhambra Palace and Sagrada Familia – now it's time to take your sightseeing to the next level. Spain has lots of hidden gems with plenty of nature, history, gastronomic delights, and cultural attractions to offer. Have a look at our TOP Spain off-the-beaten-path holiday destinations and get some travel inspiration for your Spanish adventure!!
1. Gaztelugatxe: off the beaten path in Northern Spain
Gaztelugatxe is the perfect place for a good off the beaten track hiking holiday in Spain and it is only 35 km far from Bilbao. The name of this place has two meanings: castle rock or inaccessible castle. Clearly, the place is not easy to access, however on the way to the top you will admire amazing landscapes on the coast of Bizkaia. Once on the top, inside the shrine, you will see many offerings and paintings of fishermen who came here after being saved from a shipwreck.
Before a completely unknown spot, it has recently become a must for Game of Thrones fans, as San Juan de Gaztelugatxe is Dragonstone, the ancestral home castle of House Targaryen. Its cliffs and zigzag staircase feature heavily in Game of Thrones Season 7 when Daenerys Targaryen finally returns to her homestead after living in exile for most of her life.
You can get there by car or by bus from Bakio to San Juan de Gaztelugatxe or straight from Bilbao during the summer. Also, if you want to learn more about the history of this place, you can find some good tours: have a look here!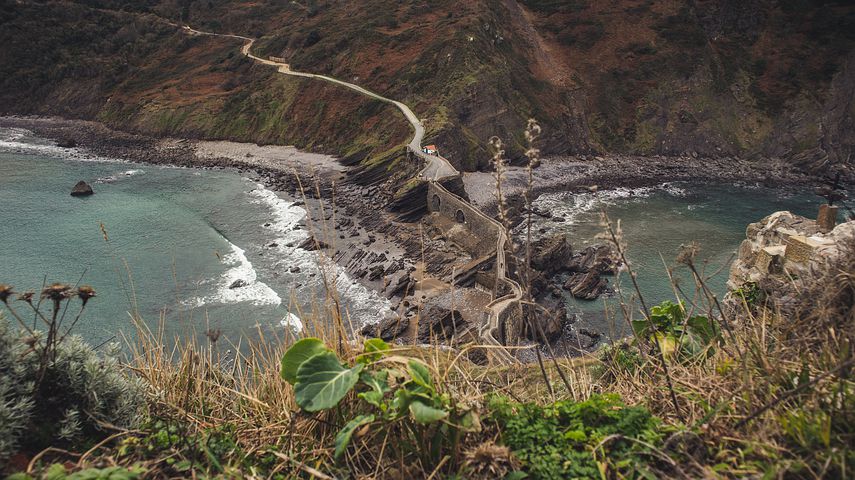 Furthermore, if you prefer to do an off the beaten track coastal Spain trip, you can be sure to find some of the best off the beaten path Spain beaches in Basque Country. However, remember it's not always sunny there.
2. Sierra de Cazorla: a Southern Spain off the beaten path natural reserve
If you are going to travel Spain off the beaten path and you are looking for a nature getaway in the South, Cazorla Natural Park is your place to go. Declared UNESCO heritage in 1983, it's a paradise for nature lovers. Here you can get lost among rivers, waterfalls, and paths in the woods.
There are many paths and breathtaking peaks to discover. Moreover, if you are lucky enough, you will be able to see some of the amazing animals that live here like the Golden Eagle, the Griffon, and the Valverde lizard!
Andalusia is an off the beaten path nature holiday paradise with plenty of traditional rural accommodations to enjoy the beauty of the region. Have a look at our new post about Andalusia best rural hotels for a perfect rural getaway in Southern Spain!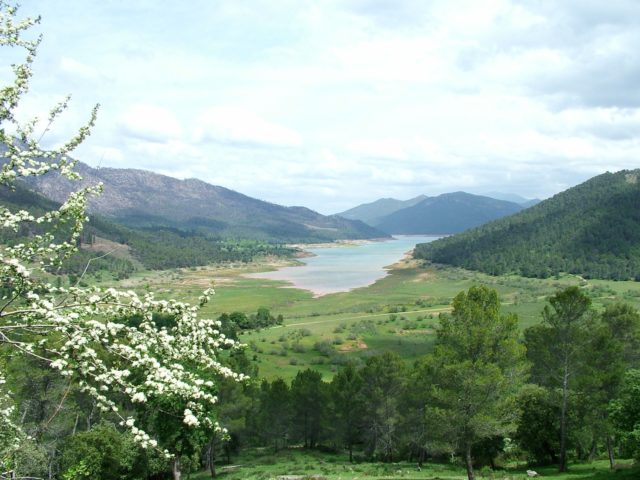 3. Cordoba Patios: a must in your off the beaten track Spain holidays
Los Patios de Cordoba will definitely be one of the highlights of your off the beaten path itinerary in the Andalusia region. The Patios are typical Andalusian courtyards inside traditional houses in Cordoba Old Town. Here, the smell of colorful flowers and the amazing Spanish architecture will steal your heart!
If you want to fully enjoy the experience, make sure to plan your off the beaten track holidays in Spain during the Festival de Los Patios Cordobeses, happening every year in May. During the Patios festival, all courts are open to the public for free to participate in a competition that will decide which will be the most beautiful one!
If you are planning an off-the-beaten-track road trip in Andalucia, make sure to read our article with suggestions and destinations to include here!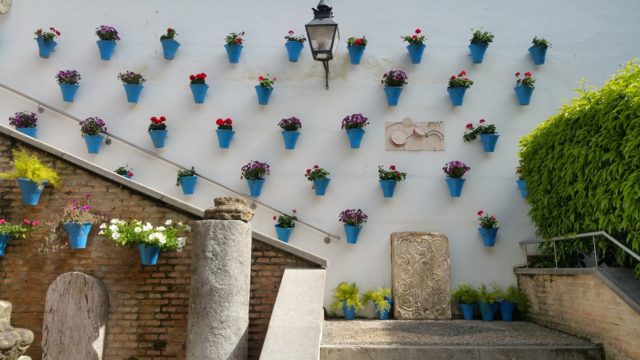 4. Merida and Trujillo: amazing historical heritage
Following our off the beaten path places to visit in Spain list, we must highlight Merida or the Spanish "mini Rome" which earned the title of UNESCO heritage. In this city, you can enjoy a night in the Roman theatre and the Festival of Classic Theater during the summer.
You can complete your Spain off the beaten path itinerary in the Estremadura region with a stop in Trujillo. It is called the "conquistador town" and it's situated 2.5 hours south of Madrid. Moreover, this town is the birthplace of explorer Francisco Pizarro and it's really famous for its Cheese festival. Both towns are full of history and amazing places where you should stop for some local food and tapas!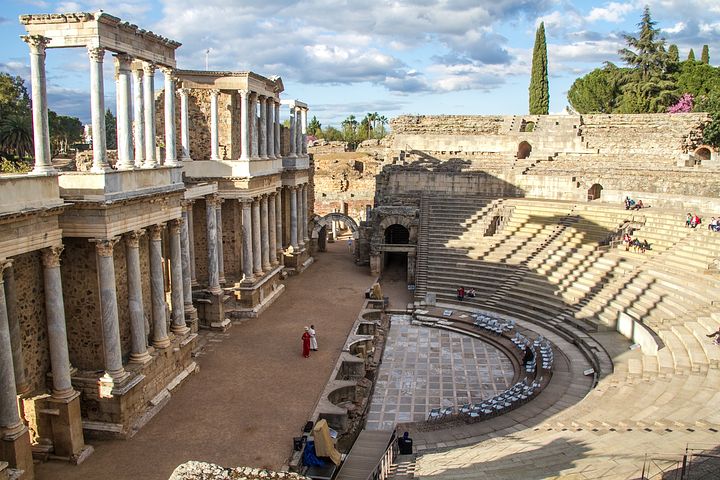 5. Off the beaten path Northern Spain: El Valle del Roncal in Navarra
A nice and original off the beaten path Northern Spain itinerary is El Valle del Roncal. This is a valley near the border with France with seven little villages ready to be discovered.
It is perfect for an off the beaten track holiday in nature with hiking and skiing. Moreover, by visiting some small towns like Roncal, Isaba or Urzainqui you can discover more about amazing traditions and gastronomic specialties.
Roncal– stop here to try the local cheese, you won't regret it!
Ochagavía– this town is a must in the valley. Make sure to include it in your tour in Spain and you will feel like in a fairy tale.
Burgui– It is situated among two mountains and it's the starting point of many paths in nature
Uztárroz– If you are a cheese lover, you should definitely try one in this town and visit the cheese museum!
Isaba– visit this little town and spot all the traditional Flores de Sol in the streets
If you are a nature lover and you are seeking a safe post-COVID19 rural holiday destination in Spain, have a look at our dedicated post. You will find a well-curated selection of our favorite rural spots!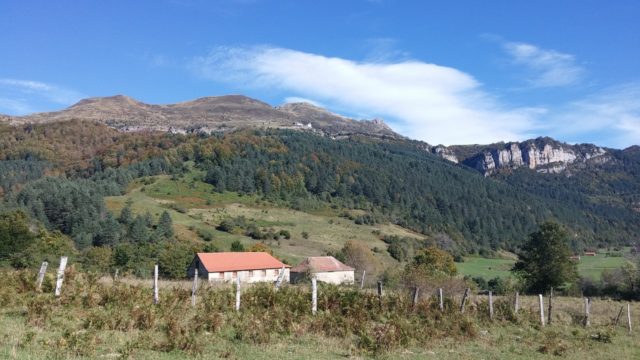 6. Jerez de la Frontera: Off the beaten track Southern Spain
If you are planning an off the beaten track Spain holiday in Southern Spain, you can make a stop in Jerez de la Frontera. Jerez, located in Cadiz province, is one of Andalusia's less known big cities and it still shows the traces of all the civilizations that ruled here from the Phoenicians to the Christian Monarchs.
Jerez is plenty of life and interesting off-the-beaten-path things to do: from having a tour in the old town to going for a Sherry wine tasting in one of the best wineries in town or watching a pure Andalusian Horses dance!
Alcazar– built as a defense from Christian invaders, it still preserves the mosque, Arab baths, walls, and towers.
Tio Pepe Bodegas– One of the most famous wineries in town. It is possible to take a tour in English, Spanish and German among the cellars.
The Cathedral- It dates back to the XVII century and it is a unique building for the position of its bells.
Plaza de la Yerba- Make sure to stop here to enjoy some tapas in this picturesque square.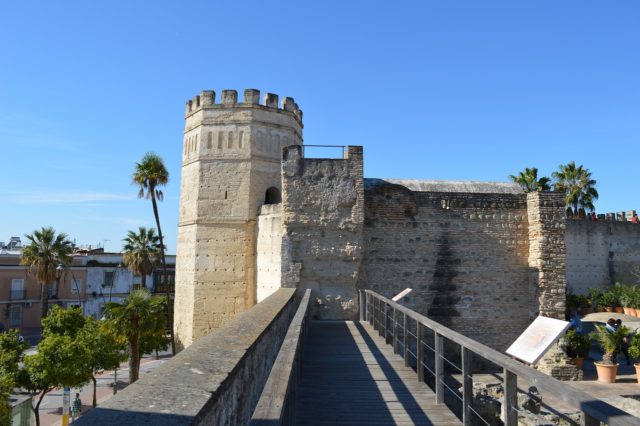 7. Cuenca: a surprising destination in your Spain off-the-beaten-path itinerary
One of the best places to visit in Spain off the beaten path is Cuenca, a magical town in the center of Spain. In this city, you will feel like in a fairy tale among Hanging Houses hanging meters above the river and The Enchanted City with massive rocks of interesting shapes.
In this fascinating city, it is possible to see many historical buildings dating back to the XXII-XV centuries and secret tunnels used during the Spanish civil war. Don't forget to stop at the Semana Santa museum to discover more about Spanish culture and how celebrations are held for Easter!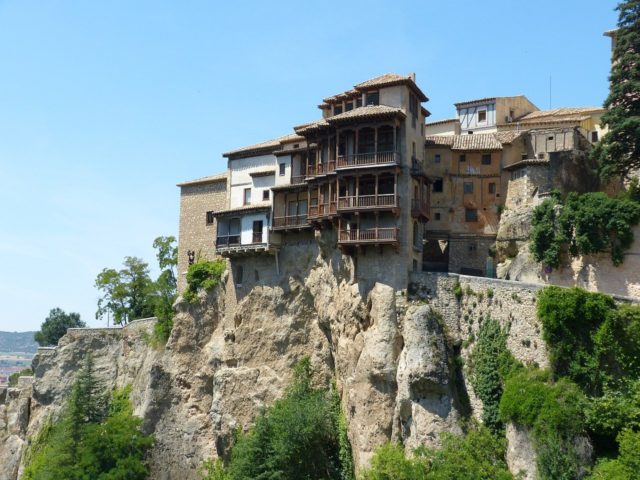 8. Toledo, the old Spanish capital
Another must in your off-the-beaten-track Spain holidays is Toledo, especially if you are arriving in Spain via Madrid. Toledo is a city 70km from Madrid and it was the old Spanish capital. Known as the city of the "Three Cultures", there are many old churches, synagogues, and mosques to visit so we highly recommend you to have a guided tour and monuments pass.
But if there is a thing you cannot miss in Toledo, is the stunning view of the city from the old Roman Castel: the Alcazar. However, the most famous attraction of the city is the Cathedral of the XXIII century. This is one of the most important Gothic structures in Europe and is really famous for its paintings.
To get here, you don't even need a car! It's the perfect day trip from Madrid. There are daily buses and trains connecting Madrid and Toledo. Check the prices and time schedule here!
9. Grottoes of Fuentes de León: original things to do in Spain off the beaten path
A genuine off the beaten track Spain holiday should include a visit to the Estremadura region. There you can find gorgeous Roman or medieval cities like Mérida, Plasencia or Caceres but also some nature marvels to include in your Spain off the beaten path itinerary.
That is the case of "Las Cuevas de Fuentes de León", a mix of seven caves, where you can see crystallized columns and Neolithic bones. Inside these grottoes, you will feel like the time stopped 50 meters underground and you can see bones of a brown bear from 170,000 years ago and human ones from 10,000. Among these, you will see a human phalanx of a woman between 20 and 24 years old that many people in the area called "the grandmother of Extremadura".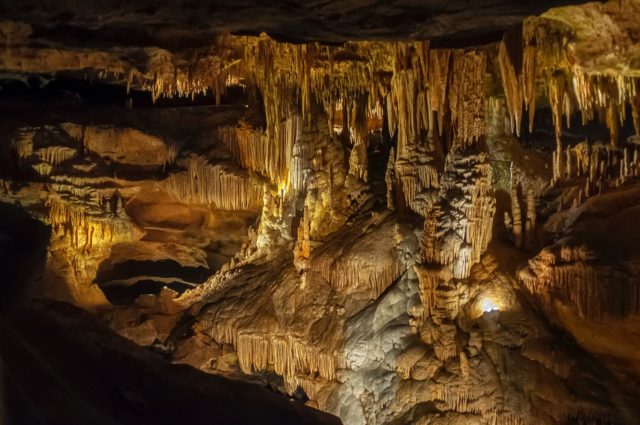 10. Albarracín: probably the most beautiful village in Spain
To end with our off the beaten track Spain holidays list, we have the magical town of Albarracín. Located in the completely off the beaten path Aragón region, Albarracín is considered to be one of the most beautiful villages in Spain. Walking through its little streets will make you feel like in Medival times. All around the city, an ancient wall protects the city and reaches the Andador Castle.
There you can also find the famous Doña Blanca tower. Locals say that the Princess Blanca of Aragon used to live here and she died of grief inside this tower. The legend says that, during full-moon nights, her ghost comes out of the tower and walks down to the river.
---
Now it's your turn! We have made the list of best and safest off-the-beaten-track holiday destinations in Spain to travel to after Coronavirus, but you have to choose 🙂 Search for your Spain off the beaten path accommodation (a nice rural house to rent, a cozy rural hotel or villa off the beaten track) and discover the unknown side of Spain far away from tourist crowds!
Leave a comment below sharing your own TOP places to visit in Spain off the beaten track and don't forget to subscribe to our quarterly newsletter if you want to get more tips to discover Spain like a local!