Are you planning your trip to Malaga? If you have any questions about the city, this Ultimate Malaga Travel Guide is for you! Here you will find everything you should know before visiting Malaga: weather, transportation, beaches, best areas to stay, things to do & more!
This is a very complete and extensive article so get till the end, and I am sure you will find all your questions about Malaga answered! If not, leave a comment and I will be more than glad to help you 🙂
Check the contents of our Ultimate Malaga Travel Guide: What to know before visiting Malaga! and enjoy your reading:
1. Malaga Survival Guide: What to do and see in Malaga?
You all know that I love Malaga because you can find everything here: nice beaches, cultural heritage, museums and good food and wines…There are so many things to write about! So, after writing many blog posts about Malaga, I have decided to create this Malaga Survival Guide summing up all the things you should know before coming to Malaga.
So here you go, my favorite things to do and see in Malaga and its surroundings according to the amount of time, the budget or even the weather: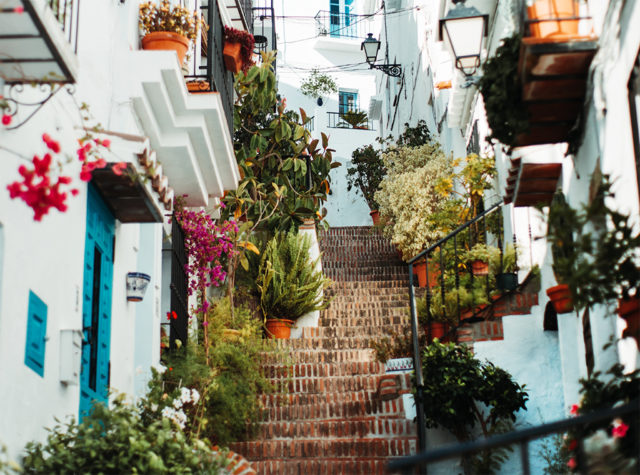 There are many spectacular places near Malaga, check out my favourites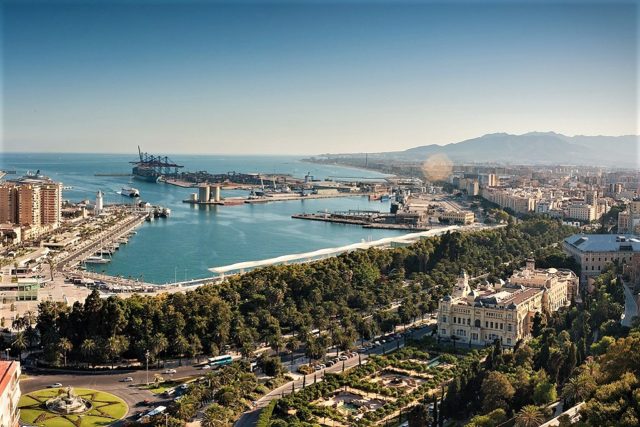 Top 10 ideas on what to do in Malaga without spending one Euro!
If you have only 24 hours in Malaga, check this and find what you can't miss
If you are thinking to visit Malaga during a special holiday period like the Feria de Malaga in August, or the Christmas holiday, start planning ahead of time and be quick when looking for a place to stay! Malaga is a trendy city with lots of visitors during the summer, but also at Christmas time. To make this task easier, here you go, some discounts for your Malaga trip!
DISCOUNTS AND RECOMMENDATIONS FOR YOUR TRIP

✈️ Find the cheapest flights, train or bus tickets here.

🛏️ Get up to 15% discount on your hotel by booking here.

🏛️ Book the best tours and activities here.

🚗 Compare and rent a car at the best price here or hire your transfer here.

📖 Get your Spain travel guide here.

💚 Book your travel insurance here.
And don't forget…Who is going to make you fall in love with Malaga better than me? If you are visiting Malaga, you have to join one of Oh My Good Guide Experiences! There are so many things we can do together: try our traditional tapas and wine tour, an outdoor drawing lesson, watch a beautiful sunset from the highest viewpoint, become a model with a photoshoot or check out our private tours.
Have a look! I'm sure that you will find something perfect for you…and if you don't, write me and let me know what you would like trying in Malaga. I am always open to new ideas!
2. Transportation in Malaga: Local tips for getting to and around!
2.1. How to Get to and From Malaga Airport?
One of the first things to know before travelling to Malaga is probably how to get to and from the Malaga-Costa del Sol AGP airport, which will be almost sure, your first stop. Fortunately, the airport is not far from the city centre. Here is the essential information about how to get to Malaga airport.
First of all, the easiest way to get from Malaga airport to your accommodation is to use Welcome Pickups airport transfer service. The local driver will pick you up at the gate and provide some useful tips on the way to your accommodation. Check the details below!
By train: the fastest and cheapest way to get to Malaga Airport
The fastest and cheapest way to the city is by train. The last stop of the C1 line of the train is Malaga Centro – Alameda. From here you can go to the city centre on foot or catch a bus to your destination. The train ride from the airport to the last stop is about 12 minutes.
The price for one trip is 1.80 Eur. The first train from the airport leaves at 6:44, the last at 0:54. The train goes every 20min. Also, with the same line, you can go to Fuengirola, Torremolinos and Benalmadena. For more information and timetables, check the Renfe website.
By Bus: a cheap option to reach Malaga airport operating 24/7
Another option is to go by bus. To find a bus stop, follow the signs at the main terminal T3 entrance of the airport. The A-line bus service costs 3 Eur and it is available 24/7, although from 01:00 till 06:00 there are fewer connections. Buy the ticket from the driver as a regular Malaga bus card is not valid on this route.
Find the timetable and the stops of the bus here. Also, don't forget to follow the route on the monitor as the bus does not stop if there is no request 🙂
By Taxi: the most comfortable way to get to Malaga airport
Outside the Terminal T3, you will find white Malaga taxis. There are two fares based on the time of the day and week. Also, the fares are different for urban and intercity rides. Keep in mind that for a taxi ride you will pay approximately 20 Eur even if your destination is not far from the airport. For full fares click here.
2.2. Public Transportation in Malaga City
Transport is a really important thing to know before visiting Malaga. Getting around Malaga by car might not be the best choice. First of all, parking a car in the city centre is a headache and can be expensive, so it is better to choose public transport. If you are not travelling outside Malaga, there is no need to rent a car. Also, the city centre is quite small, so walking is the best option to get around.
Buses in Malaga: Get everywhere for just 1.30 €!
Malaga has an extensive bus network, so you will easily find a route you need. If you buy a ticket on board, one trip costs 1.30 Eur. If you travel a lot, buy a bus card with ten trips. Then, each trip will cost you only 0.83 Eur. You can buy the card at tobacco or newspaper kiosks. Frequency of buses depends on a line; it can be from 8 to 20 minutes. Keep in mind that buses are not always on time, so be patient and plan your time.
Malaga Subway "Metro": The best option for those staying in Malaga West Part
If you are staying in the west part of Malaga, the metro is the fastest and cheapest way to travel. There are just 2 metro lines and both start at El Perchel, this is Maria Zambrano main railway station. See the map here.
The first trip and a metro card cost 1.35 Eur. Then you can recharge your metro card with trips that cost only 0.82 Eur each. From Monday to Friday the metro opens at 6:30 am, on weekends it opens at 7 am. The metro closes at 11 pm from Monday to Thursday and on Sunday, while on Friday and Saturday it is closed at 1:30 am. Plan your trip by metro here.
Bikes and scooters: Where to rent a bicycle or an electric scooter in Malaga?
Malaga is perfect for travelling by bicycles or electric scooters. The city centre is small and flat; also, there are bicycle lanes and paths by the beach. You can rent a bike from private companies such as cyclemalaga.com or use the public bike renting system in Malaga.
Malagabici is a public bike renting service which has a network of bicycle stations. To use the service you need to buy an EMT card from EMT office or register online. After paying a 5 Eur insurance and 5 or 10 Eur charge, you can use the bike for free in the first 30 minutes. Each extra minute after 30 costs 0.017 Eur. If there is a bicycle station near you, consider returning the bike and getting a new one for the next half an hour.
Another thing you should know before coming to Malaga is where to rent an electric scooter and their traffic rules. There are many electric scooters companies in Malaga. You can actually find them along the streets in Malaga Old Town, so download the app of any company and enjoy a fun ride across Malaga!
3. What to know before visiting Malaga: What Is the Weather Like?
What is the best time to go to Malaga? This is a very useful topic to take into account when planning your trip to Malaga. Well, I can say that the best time to visit Malaga is…all year long! It really depends on what do you want to do.
If you want to explore the city, anytime is good. Malaga is the biggest city of Costa del Sol region which is famous for its warm weather all year round. If you want to relax on the beach, the best time is in summer and in September. It also depends on your tolerance of colder Mediterranean sea temperatures. In this case, you can go swimming in autumn and enjoy the sun on the beach.
Spring in Malaga: a pleasure for all senses
What to know before visiting Malaga in 2021 during Spring? The city smells like orange blossoms! It's a beautiful time of the year in Southern Spain. The temperature from March to May is mild, but there can be the first hot days of the season. Monthly averages at midday in March is 19°C (66 °F), in April 21 °C (70 °F) and in May 24°C (75 °F). It rains sometimes, but it usually doesn't last many days.
Summer in Costa del Sol: sun and beach!
What to know before visiting Malaga in 2021 during Summer? Prepare for hot weather! Summer in Malaga is perfect for beach holidays. Drink lots of water in the hotter days, when the temperature might rise to 40°C (104 °F)! It's not that hot all summer, the monthly average in June is 28°C (82 °F).
July and August are the hottest months when the temperature average is around 30°C (86 °F). Summer is the busiest season in Malaga, so expect a lot of people in bars and beaches. Anyway, Malaga in summer is perfect for enjoying the sun without worrying about the rain.
Autumn in Malaga: still good for beach and not so hot or crowded
What to know before visiting Malaga in Fall 2021? The weather in autumn is warm. September is still a good month for going to the beach – the average temperature is 28°C (82 °F) and days are long.
In October it gets a bit colder, 24°C (75 °F), but the rain is not very likely. The last month of the season is the rainiest, although the rain usually lasts for a couple of days at a time. In November the weather is still good for sightseeing ( 20°C (68 °F) but bring a jacket for colder evenings.
Malaga Winter: come and escape the cold winter in your country
What to know before visiting Malaga in 2021 during Winter? Winter is much warmer in Southern Spain than in Central or Northern Europe. Because of its geographical location between the mountains and the sea, Malaga has good weather even during the coldest months.
The temperature does not drop below zero, so there is no white Christmas in Malaga. In December the average temperature is 17 °C (63 °F). January is on average the coldest month ( 17 °C (63 °F), some days are cloudy and cold but is not very often. February is slightly warmer than January with an average temperature of 18 °C (64 °F). So, winter in Malaga is good for sightseeing and spending time outside.
4. What time do restaurants, bars or supermarkets open in Malaga? Common opening hours here:
Another important thing you should know before coming to Malaga are Spanish most common opening hours for restaurant, bars or even supermarkets. Spain is famous for its siesta time (although we don't do siesta anymore), so many little shops close at 2 pm and open again at 5 pm, while restaurants usually close from 4 pm to 8 pm. The schedules vary, so check the opening hours for a specific business.
Another interesting Spanish habit is having dinner very late. Usually, the dinner in Malaga is around 10 pm, much later than in other European countries. Also, most supermarkets and shops are closed on Sunday. Be aware of these differences and plan your meals according to your habits, or try to eat like a true Andalusian 🙂
5. What to know before visiting Malaga: Are Beaches in Malaga city good?
I am sure you are wondering about this thing before coming to Malaga… so the answer is yes! Malaga has several great beaches. The closest ones to the city centre and the Port are Malagueta and La Caleta beaches.
There are parasol renting services, children's playground, restaurants and local chiringuitos. At chiringuitos you can try fresh fish, famous fried fish pescaito frito and your favourite seafood.
A bit further from the busy main beaches are El Palo and Pedregalejo beaches. Here you can feel like a true local, enjoy the sun and watch how the locals fry the seafood in traditional boats. It is also a good place for families with children as natural bays are safer for kids.
6. No mobile data? Free WiFi Hotspots in Malaga
Free WiFi is nowadays one of the most important things a traveller needs. Check our useful tips on everything you need to know about Free Wifi before coming to Malaga and make your stay in Malaga easier. 
WiFi hotspots in Malaga city centre
There is a public Internet network in the city centre of Malaga but is not very good. If you are in the Port of Malaga, go to Plaza de la Marina. Look for a blue post behind the tourist information centre, where you'll get a good signal and some spots to charge your phone. Also, try to connect to the network near touristic places such as Picasso museum, the Town Hall or Alcazaba.
WiFi on Malaga public transport
There is WiFi on some buses, especially the newer ones. Check your Internet networks and select "emtmalaga" if you can. When travelling by the metro of Renfe Cercanias trains, you will not be able to connect to the free WiFi. The only exception is Malaga Centro station, where you should find a WiFi network.
Is there free WiFi at cafes in Malaga?
Usually, there is free WiFi in coffee shops and restaurants. Modern cafes and restaurants are more likely to have WiFi. If you need to use the Wifi, ask the staff for the network and password.
7. Malaga FAQS: More Things to Know Before Coming to Malaga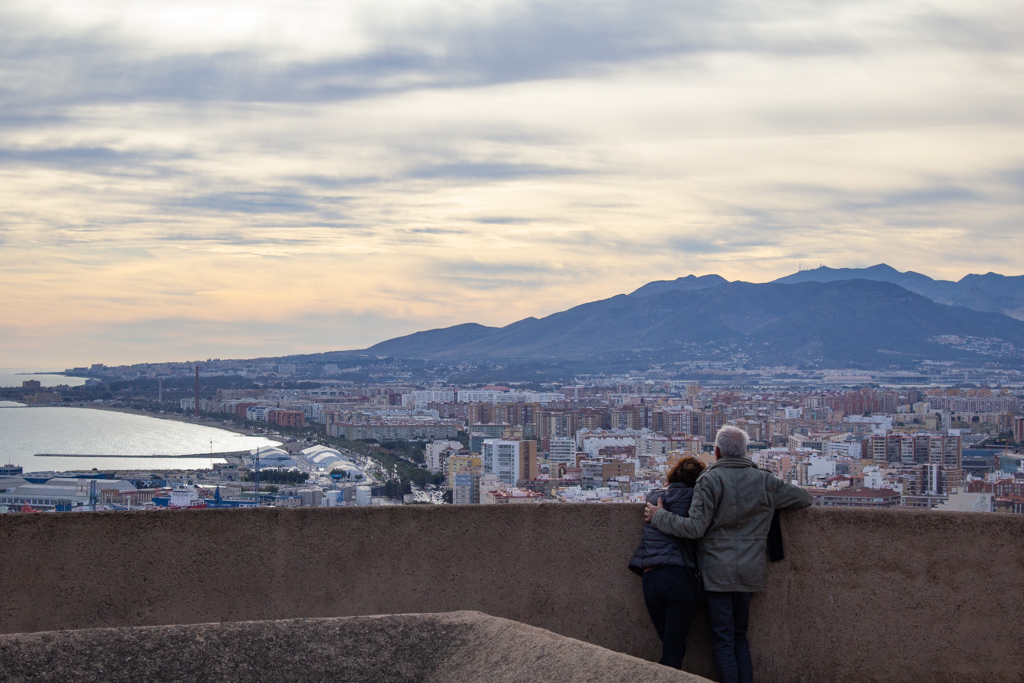 When visiting a new place in a new country, there are so many doubts and questions that come to your mind… I know there are still some things you need to know before coming to Malaga, so in this section, I tried to answer all those little doubts! Keep on reading and discover more useful stuff to know before visiting Malaga City!
– Where to stay in Malaga City? Best areas to stay for beach, history, shopping or art.
If you want to live near the city centre and the beach, stay in the old town or Malagueta neighbourhood. Families who want to live near a beach should stay at El Palo, Pedregalejo or Huelin. All those areas are much quieter than the main beach near the city centre.
If you are interested in history, museums and shopping, the best area to find accommodation is Malaga Old Town.
People who want to live in a vibrant neighbourhood with lots of young people and hostels should go for Soho, which is famous for its street art.
To make this task easier, here you go, some discounts for you to book your accommodation for your Malaga trip in 2020! 🙂
– Is Malaga an expensive holiday destination?
This is one of the first things to know before visiting Malaga in 2021. Malaga is not a very expensive holiday destination. It is cheaper to stay in Malaga than in Barcelona or Madrid. So, if you want to have a holiday by the Mediterranean Sea and not spend a lot of money, consider going to Malaga. Also, it is cheaper to visit Malaga off the tourist season.
– Where to go shopping in Malaga?
There are many options for shopping in Malaga. First, explore many shops in the city centre and Larios Street. You can also go shopping centres near the city centre El Corte Ingles or Larios Centro. Also, there are many shops at Maria Zambrano railway station. The biggest shopping centre Plaza Mayor is close to the airport.
– Is Malaga a walkable city?
It is, Malaga is not a big city, so walking is the best way to get around. Also, the famous monuments are very close to each other! And the whole Malaga Old Town is pedestrianised!
– Is Malaga a wheelchair and stroller accessible city?
Yes, Malaga city is really flat and the historical city centre and port of Malaga is only accessible for pedestrians, so you don't even have to worry about cars!
– Is Malaga safe for tourists?
Yes, Malaga is one of the safest cities in Spain, even for female solo travellers. Anyway, it is always a good habit to be careful in crowded places and to not leave your belongings unattended.
– Can I drink tap water in Malaga?
Yes, it is safe to drink tap water. Bottled water may taste better, but there is no scientific evidence that is better than tap water. Safe your money and the planet – drink tap water!
– Luggage storage and bag drop in Malaga?
If you need to leave your bags for a Malaga day trip in the heart of the city, you can use Lock and Relax services (Calle Casas de Campos, 22) or Bagscare (Plaza del Teatro 6). Both of them have available lockers for around 5€ per locker per day. They are open every day from 9:30 a.m. to 8:00 p.m.
If you need to pick your bag later than 8:00 p.m, then check bagbnb.com. There, you will find some shops in Malaga Old Town that will take care of your luggage until 9:00 or even 9:30 p.m.
If you are arriving or departing by train or bus, you can use the lockers located in Malaga Maria Zambrano train station.
– Where to exchange currency in Malaga?
The best option is to withdraw cash at the ATM but, as different banks charge different operation fees, don't rush to withdraw cash from the first ATM and try several banks. Also, you can exchange currency in any currency exchange office in the airport or Malaga Old Town.
– Where can I rent a car in Malaga?
There are many car rental companies in Malaga, but the best place to get a car is near the airport. To save money, do your research and rent a car in advance. Compare car rental companies here.
– Do I need an electrical travel adapter or converter in Malaga?
As in most Western Europe countries, the electricity supply in Malaga is 230 V (50 Hz) and plugs have two round pins. If you are visiting Spain from the UK or US for example, you'll need to get an adapter. This is an essential thing in our what to know before visiting Malaga list!
– Can you smoke at restaurants in Malaga?
You cannot smoke inside restaurants, bars, hotels, nightclubs etc.
– Can you smoke at Malaga airport?
No, there is no smoking area inside the airport.
– Are there any sharks in Malaga?
Don't be afraid! Even though there are 20 species of sharks that live offshore of Malaga, it is incredibly rare to see a shark in shallow waters. Also, there has not been a single attack registered in Malaga or Costa del Sol. So, don't worry about sharks, relax and enjoy beautiful beaches of Malaga.
---
Now that you know everything about Malaga, I am sure you must be planning your holidays in Costa del Sol for 2021. You won't regret: there are so many things to see and do in Malaga!
So, if you finally come to Malaga, don't hesitate to join one of Oh My Good Guide tours. We'll show you how to experience Malaga like a local with our traditional tapas and wine tour, pure flamenco show or 3 h private tour. But not only! we also offer creative off the beaten path activities in Malaga, like urban drawing classes, street art tour, Spanish lessons or amazing photoshoots! Book now and pay on arrival 😀
For more useful information about Andalusia and Malaga, check our blog and subscribe to our newsletter if you want to stay tuned!